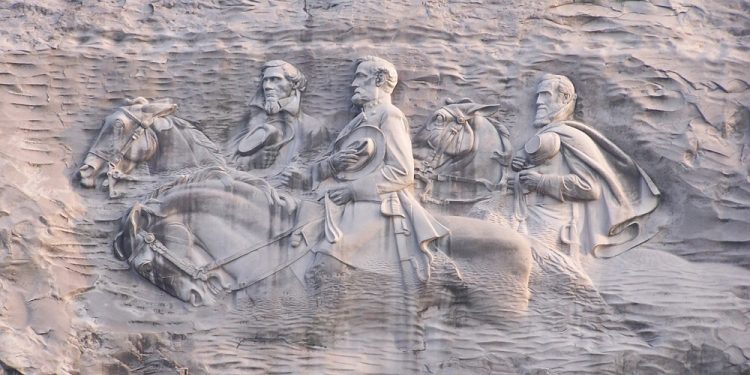 Observed on the Friday before Martin Luther King Day, Lee Jackson Day is a state holiday in Virginia. The purpose of this holiday is to commemorate and honor two of Confederate leaders of the Civil War: Thomas "Stonewall" Jackson and Robert E. Lee. Over the years, controversy has begun to surround this holiday and some groups and communities no longer support this holiday, although it is a holiday that is still celebrated in many parts of Virginia.
History of Lee Jackson Day
Lee Jackson Day can be traced back to 1889, when it was merely a holiday to commemorate the birthday of Robert E. Lee. Later on, in 1904, it was also used to celebrate the birthday of Thomas J. Jackson and its name was hyphenated to reflect that fact. In 1983, the holiday became a part of the celebration of Martin Luther King Jr. Day – a day which had just became a Federal holiday. However, that decision was reversed in 2000, and Lee Jackson Day was was moved to the Friday before Martin Luther King Jr. Day.
Confederate General Robert E. Lee Facts
Robert E. Lee graduated 2nd in his West Point graduating class
Robert E. Lee and Mary Custis had 7 children together
Mary Custis was Martha Washington's great granddaughter
Robert E. Lee was initially against the Civil War
Robert E. Lee was buried without his shoes
Confederate General Thomas Jonathan Jackson Facts
Was a colonel at the beginning of the Civil War
Promoted to Brigadier General in June, 1861
On May 2, 1863 was accidentally shot by one of his own soldiers
Participated in 7 Civil War Battles
Lee Jackson Day Customs & Celebrations
In some cities in Virginia, Lee Jackson Day is celebrated all day with parades, public displays of Confederate flags, special guest speakers, BBQs, luncheons and Civil War re-enactments.
Some people may use the day to go on a day-trip with their family to visit some of the Civil War monuments in the commonwealth which includes Confederate Memorial in Arlington National Cemetery; the bronze statue Appomattox in Alexandria, Virginia;  Confederate Monument in Portsmouth, Virginia; Monument Avenue in Richmond; or perhaps a visit to Stonewall Jackson Lake State Park.
Since this day is a state holiday in Virginia, many state offices are closed. However, most schools and businesses remain open on this day. Public transportation may operate on a holiday schedule, so it's best to check ahead of time.