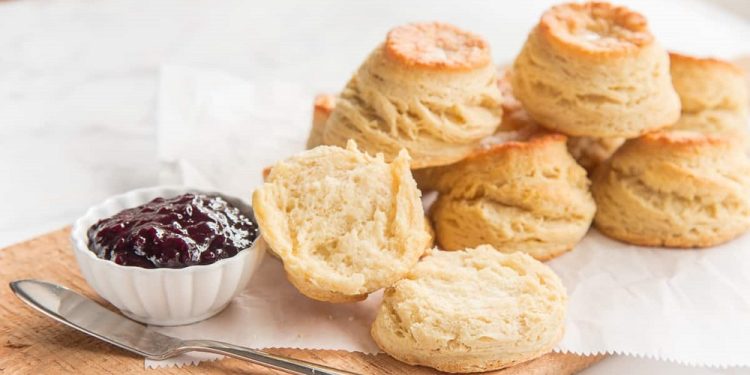 National Buttermilk Biscuit Day
National Buttermilk Biscuit Day is a holiday that's observed on May 14th and honors a classic bread product that can be enjoyed with breakfast, lunch, or dinner. They were developed from hardtack—an inexpensive and long-lasting bread product that was made from only flour and water.
Biscuits improved on this concept with the addition of lard, buttermilk, and baking powder, and this created a fluffier and more palatable bread product. Right before the American Civil War, it would come to replace bread because they were easier to carry, were more durable, and did a better job of sopping up gravy. It's been an American food choice ever since, and now it has its own holiday.
Amazing Facts About Biscuits
Let's go over a few of the quick facts we've learned about biscuits and what you might like to share on National Buttermilk Biscuit Day with your friends and family members.
May 29th is National Biscuit Day—just don't confuse it with this holiday.
Since biscuits use white flour, they spike a person's blood-sugar levels quite quickly.
In the South, a lot of people put mustard on their biscuits.
In the Midwest, biscuits are commonly served with sausage gravy.
Rolls use yeast to rise, while biscuits use baking soda.
Observing National Buttermilk Biscuit Day
There are so many ways to enjoy biscuits for National Buttermilk Biscuit Day that it's almost impossible to list them all here. However, we'll give it a shot and list some of our favorite ways to eat biscuits. They're great for biscuits and gravy or biscuits and jam, and leftover biscuits can be used for making casseroles, trifles, or croutons.
Most people also don't realize that leftover biscuits are quite tasty when they're turned into a bread pudding. No matter what you decide to make, however, just be sure to snap a picture of your biscuit creation and post it to social media using the hashtag #NationalButtermilkBiscuitDay.