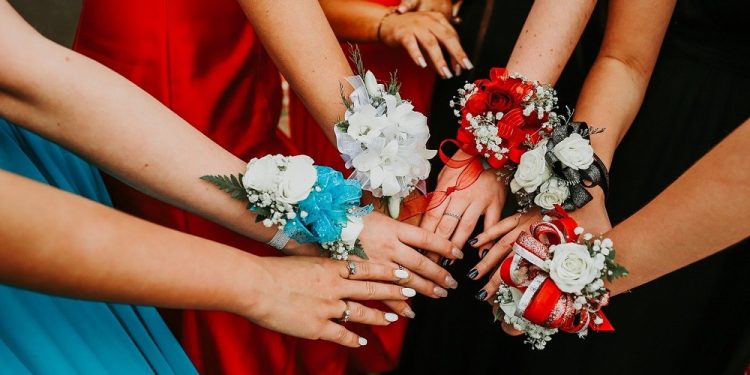 Prom is a milestone in many people's lives. It's a day that's filled with excitement, fashion, fun, and friendship, and is also a day that will create memories for the participates for their entire life. That's why we think that it's appropriate that this social event should get its own holiday. A holiday aptly named National Prom Day and celebrated on March 31st every year. So strap on that corsage and enjoy a holiday dedicated to one of the biggest nights of a young person's life. 
The History Of National Prom Day
National Prom Day is a holiday that was first introduced to the general public in March 2016. It was started with a press release from PromGirl LLC, a retailer that sells special occasion fashion. This company sells not only prom dresses, but also sell other types of specialty clothing for special events. 
The History Of Proms
The history of proms can be traced back to the mid to late 19th century. They originally began as promenades—an event that is formal and involves participants parading themselves in front of their peers to show off their latest fashions. It quickly became a popular way to socialize and its popularity continued to grow until it became ensconced as an American tradition during the 1930s. 
After World War II, proms were taken to the next level and were moved from high school gymnasiums to local country clubs and/or hotels. Although the 1950s were the height of the prom, their popularity began to wane somewhat during the 1960s and 1970s. This was probably due to the political and cultural issues of the day. However, proms would again begin to become more popular during the 1980s—thanks in part to movies released during this time. The upward trend of prom popularity has continued to this day. 
Interesting Facts About Proms
As we researched National Prom Day we came across some fascinating facts about proms, so we decided to create a special section to list them. Below are interesting prom facts that people can enjoy while they're enjoying this holiday.
Corsages were initially designed to be worn on the waist.
The Prom Industry is a $4-billion industry.
Most teens will spend 3-4 months shopping for their favorite prom dress.
The average teen will try on 10 prom dresses before deciding on one she likes.
After World War II, proms became increasingly more competitive. 
In 2019, the average prom budget was almost $1,200.
Observing National Prom Day
The main way that people can celebrate this holiday is by sharing prom photos on social media using the hashtag #NationalPromDay. These photos can be current ones or ones from the past. It's also a good day to watch movies that feature proms. These movies include Footloose, Pretty In Pink, Mean Girls, Carrie, American Pie, Never Been Kissed, and of course, the movie Prom.