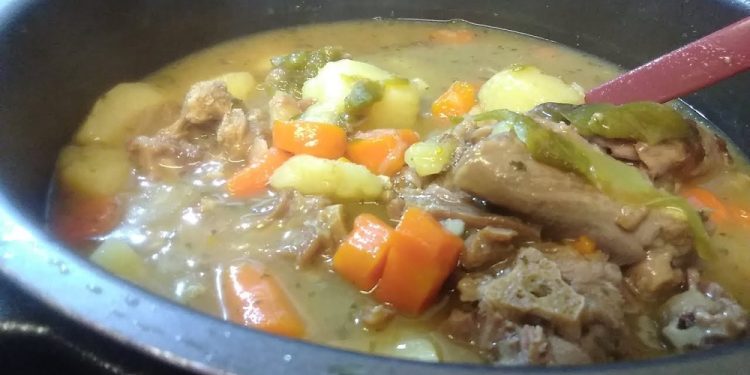 National Turkey Neck Soup Day
National Turkey Neck Soup Day is a holiday that's observed annually on March 30th. It's a holiday that most people have probably never heard about and it celebrates a type of soup that most people aren't going to be familiar with either.
However, this holiday and this soup is probably something that people should acquaint themselves with because it's one of the most delightful soups ever created. The high collagen levels of turkey necks allow them to make a bone broth that's satisfying and probably one of the best comfort foods in existence. If you don't believe us, then try it for yourself. We know that once you do, you'll be happily celebrating this holiday every year.
Fun Facts About Soup
You probably think that you know everything you need to know about soups, but let us tell you that there are probably a few things that you don't know. To prove it to you, we've listed some of the fun facts about soup that we thought everyone might enjoy.
Soup is one of the most important foods in history because it allowed early man to obtain calories and nutrition from otherwise inedible foods.
Humans have enjoyed soup for over 10,000+ years.
Americans consume over 10-billion bowls of soup each year.
Soups can be consumed hot or cold, sweet or savory.
Most soups can be placed into one of two categories: clear or thick soups.
Observing National Turkey Neck Soup Day
Making turkey neck soup is easy to do, so there's no excuse for anyone to not make it. You can obtain turkey necks inside the carcass of store-bought turkeys, in the freezer section of some supermarkets, and at your local butcher shop.
Buy a few other ingredients such as potatoes, carrots, turnips, parsnips, onions, celery, rice, salt, pepper, and flour, and you can have a beautiful bowl of soup in as little as 3-hours. And while you're enjoying this delicious soup, spread the word about turkey necks and this holiday by using the hashtag #NationalTurkeyNeckSoupDay on your social media accounts.