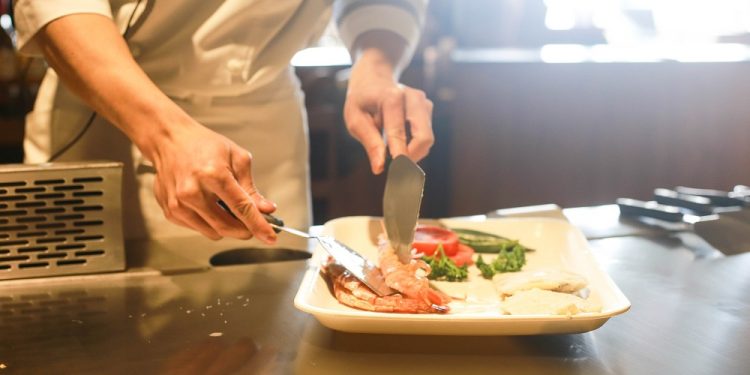 International Chef Day is a holiday that's observed on the 20th of October every year. It's a day to give recognition to all of those professionals around the world that are busy making culinary delights for us to enjoy.
But we feel that this is a day that shouldn't just celebrate the people at the top of their culinary game, but all of the food service workers who work hard in kitchens all across the country.
In the U.S alone, there are almost a million head cooks, chefs, and food supervisors that are working in food service. It doesn't matter if we call them executive chefs, sous chefs, or chef de partie, they all do important culinary work. Let's show them some appreciation for this holiday.
The History Of International Chef Day
International Chefs Day was created by Dr. Bill Gallagher in 2004. He was not only an esteemed chef but also the president of the World Association of Chefs Societies. He created this day to celebrate chefs all over the world and acknowledge the hard work they do every single day.
Facts About Chefs You Might Not Know
Okay, let's dig a little bit deeper into the subject of chefs and the culinary magic they perform. Most people don't know what chefs do other than preparing food, so we thought that we'd list some other interesting facts about these professionals.
Head cooks and chefs that work in travel, seafood, and performing arts are some of the ones that earn the highest salaries.
The average age of an executive chef is 39 years old.
Chefs can specialize in one culinary area. Poissoniers deal with seafood, Grillardin specializes in grilled foods, and Garde Manger deals with cold foods.
Sauciers deal with gravies and other sauces, Roisseur deal with braised and roasted meats, and Bouchers are expert preparers of meats.
Chefs are a cross between scientists and artists.
Many chefs will have a special knife that's perfectly balanced.
Observing International Chef Day
This holiday is observed by over 100 different chef organizations every year. Each year, there's also a theme that focuses the public spotlight on particular areas of the chef profession.
Past themes include "Art on a Plate" in 2016, "Health Foods for Growing Up" in 2018, and "Preparing Children for a Healthy Life" in 2022. People can spread the news about this holiday and its theme online using the hashtag #InternationalChefDay on social media.