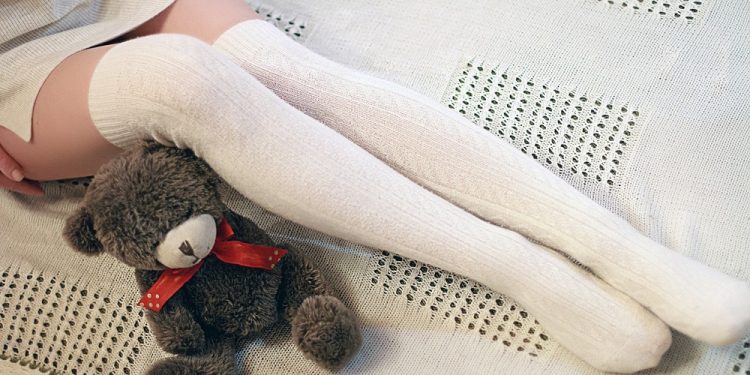 National Legwear Day is a holiday that's observed annually on September 22nd every year. It's a day when people are encouraged to put on their favorite legwear — which they might want to do anyway because this holiday falls around the beginning of fall, so it might be a bit chilly.
When it comes to legwear, people have a lot of options available to them including leggings, stockings, garters, pantyhose, RHT stockings, hold-ups, legskin, and a variety of other hosiery products. Some of them are worn underneath the clothing, and others can be worn as a fashion accessory. It's up to you which one you want to do on this day.
The History Of National Legwear Day
National Legwear Day was created by Hanes Brands in 2017. They created the holiday to encourage people to think more about leggings and how they can be worn on a daily basis. This shouldn't be surprising since Hanes Brands has a lot of different legwear brands under their corporate umbrella. Brands that include Hanes, Champion, L'eggs, Sheer Relief, Lovable, and Rio.
Some Quick Facts About Legwear
Let's take a look at some quick facts that we discovered while researching National Legwear Day. It's our hope that the following bullet points highlight the importance of legwear now and throughout history.
Leggings were worn as armor accessories during the 14th century.
Leggings supposedly originated in Scotland.
During the 19th century, soldiers often wore leggings to protect their ankles.
During the 1960s, leggings became more widely known as a female accessory.
Leggings became a worldwide trend during the 1970s.
Observing National Legwear Day
If any day is designed to allow you to show off your own personal style, then National Legwear Day is. On this day, you're encouraged to show off your own personal style choices. It doesn't matter if you're simply wearing a white tee and a pair of sneakers with your leggings or are accessorizing your leggings with a duster jacket and a wide-brim hat.