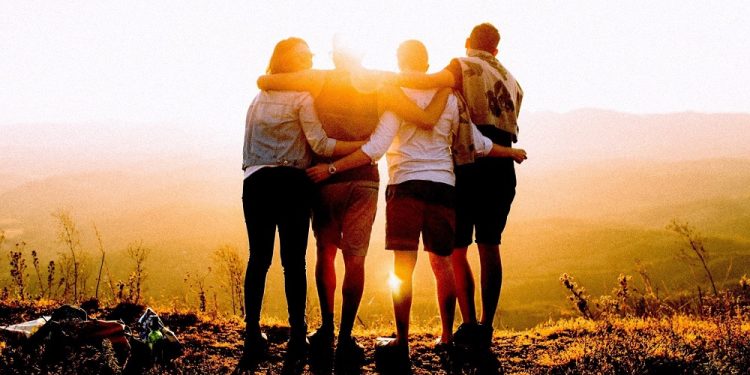 National Make a Friend Day
National Make A Friend Day is a holiday that's observed annually on February 11th. It's a day that encourages people to look outside their established social groups and to make new friends. After all, new friends can broaden a person's horizons and help them to see things in ways they otherwise wouldn't be able to see them. People can make new friends by exploring their interests or hobbies, or simply by expanding their social circle. It's a day that everyone should consider celebrating no matter how many or how few friends they currently have.
The History Of National Make A Friend Day
Even though we did extensive research into this holiday, we were unable to find the origins of it. It's a holiday whose history seems to have been lost, and it was probably started as an online initiative of some sort. Unfortunately, we just don't know who invented it or when it was invented.
Facts About Friends & Friendship
We believe without a doubt that friendship is one of the strongest forces in the world. It's a relationship that helps people become more empathetic and helps people broaden their horizons. In honor of this relationship, we've decided to go ahead and list some of the facts that we've discovered about friends and friendship.
Only 1 out of 12 friendships last any length of time.
Most people will make almost 400 friends during the course of their lifetime.
According to a Gallup poll released in 2004, Americans have an average of 8 close friends.
According to the same Gallup poll, 2% have no close friends and 14% have 1 or 2 close friends.
Marriages last longer between people who have built their relationship on a strong friendship.
Friendships make people more empathetic.
Many animals can form lifelong friendships with other animals.
People who gain a new romantic partner may lose up to 2 of their friends.
Loneliness is a serious problem in the United States.
Observing National Make A Friend Day
The first and most important rule for National Make A Friend Day is to go out there and make a new friend. This can be a friend of a friend, or someone completely outside of your social circle. It's also a good idea to make that friendship in real life, and not just on social media. Everyone needs that special relationship that can only occur between friends, so go out there and make some new ones.
People can also use the hashtag #NationalMakeAFriendDay on their social media accounts. Another thing that you can do to celebrate this holiday is to make sure that your current friendships are strong and healthy. You can do this by reconnecting with friends you haven't seen in a while or by removing friends from your social circle that may be toxic. The point of all of this is to go out there and connect with people who make you a better person.