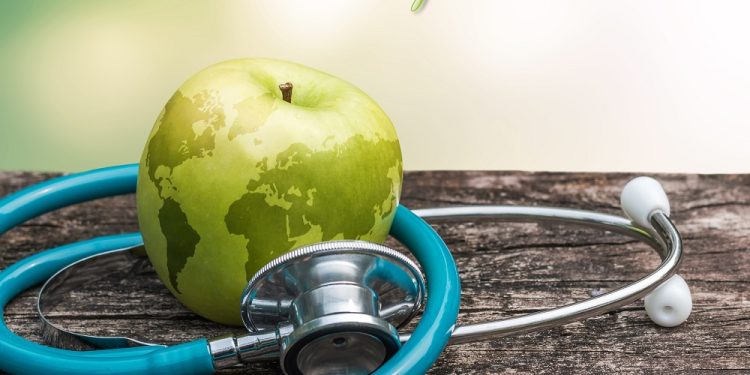 World Health Day is a day observed annually on April 7th to draw the attention of the world to the health of global human populations and the diseases that may impact these particular populations. It was created by the World Health Organization in 1948, shortly after the organization was formed.
Every year, there is a different theme for this day. In 2010, it was "Urbanization & Health." In 2013, it was "Healthy Heart Beat, Healthy Blood Pressure" and in 2016, it was "Halt The Rise: Beat Diabetes." Because the 2020 World Health Day theme happened during the COVID-19 global pandemic—a time when health care professionals were placed under an incredible amount of stress, it was decided that the 2020 theme would be "Support Nurses & Midwives."
This was a way to thank nurses and other medical professionals for the diligence in their job and to also highlight just how important they are to our health care system.
The History of World Health Day
To address global health concerns, the World Health Organization (WHO) was established on April 7th, 1948. That year, the WHO held its first assembly for its 55 member states. It was at that assembly that it was determined that World Health Day would occur every year on April 7th–starting from 1950 onwards.
This date was chosen to commemorate the day the World Health Organization was established. Almost immediately after it was founded, it became clear that World Health Day was a great way to shine the spotlight on the health issues that plague people all over the world. In 1991, the WHO began to coordinate their messaging of this holiday with particular themes of issues they wanted to focus on.
In 1991, the theme was "Should Disaster Strike; Be Prepared," and the following year it was "Heart Beat: A Rhythm Of Life." In 2021, the World Health Day theme was "Building a Fairer & Healthier World For Everyone" to highlight the growing disparities between people who can afford health care and the millions upon millions who cannot.
Interesting Facts About Health Around The World
Our work on writing about World Health Day required a lot of research and during the course of this research, we found out a lot of interesting facts about global health. Of course, since we're limited by the space we have here, we can't list every single one of these facts that we learned, but we can list some of the ones that we find the most interesting. These are the facts that we listed below and hope will helps anyone reading about this holiday think differently about world health.
Cardiovascular Disease Is The Leading Cause Of Death
Around the world, cardiovascular disease is the leading cause of death. It's been estimated that 30% of all deaths are related to this disease and that the majority of these deaths (about 80%) could be prevented by people eating a healthy diet, exercising regularly, and/or avoiding tobacco products.
Ten Percent Of Global Disease Could Be Prevented By Improved Sanitation
It's been estimated that 10% of all diseases in the world could be prevented if people had access to a proper water supply, could engage in personal hygiene, and had access to proper sanitation. Approximately 6% of the deaths from diseases around the world are also caused by the systemic issues of little access to clean water and poor sanitation and waste disposal.
Almost 7-Million Children Under The Age Of Five Dies Every Year
As of 2021, 6.6 million children under the age of five die annually. Approximately 97% of these deaths occur in developing countries and most of them are due to malnutrition, diarrhea, or pneumonia.
World Health Day Customs & Traditions
The WHO commemorates World Health Day by bringing attention to the condition highlighted by this holiday's annual theme. For instance, in 2016, the WHO released its global report on diabetes, which was the theme of that year. They also bring attention to this theme through print and television media and more recently, through engagement with the public on various social networks.
Ordinary people can observe this day by informing themselves on health issues that may affect them or their families. All over the world, various people and groups take time out of their busy schedules to observe World Health Day and to bring attention to various health conditions that affect their fellow human beings, no matter where they might live.
They do this through activism, gallery exhibitions, and lectures. People also donate time and money to charities that are working hard to educate people on various diseases as well organizations that are working hard to cure these diseases and improve everyone's health.