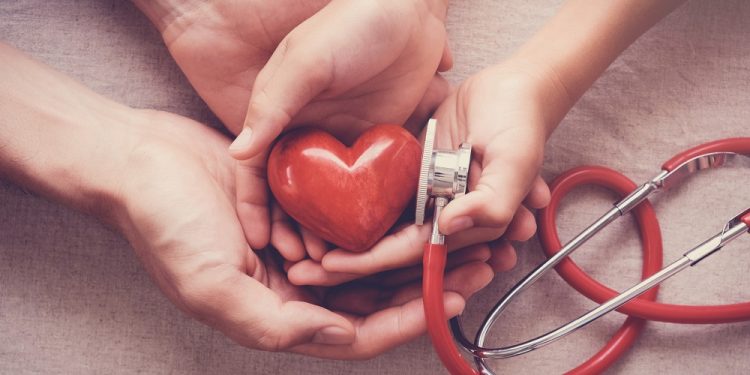 World Heart Day is a day which is held on September 29th every year and is used to draw attention to heart disease and the problems it can cause. This day promotes various preventative measures and lifestyle changes a person can make which can them avoid heart attacks, strokes, and other cardiovascular diseases.
It is estimated that heart disease kills over 17 million people a year – more people than is killed by malaria, cancer, and HIV.
History of World Heart Day
In 1946, the International Society of Cardiology was formed so cardiologists could share information on the latest advances in the treatment of various heart diseases. In 1970, the International Cardiology Federation was formed.
These two agencies would then merge eight years later, in 1978, to become the International Society and Federation of Cardiology – also known as ISFC. During the mid-1990s, an agreement was reached between the World Health Organization, UNESCO, and the ISFC.
These agencies decided to cooperate with each other on a variety of health-related issues such as Chagas' disease, rheumatic fever, and heart disease. Two years later, the Board of the ISFC decided to change its name to the World Heart Federation.
Ever since this agency has been at the forefront of cardiovascular health and currently works with member agencies all over the world. In 2000, the World Heart Federation decided to launch World Heart Day as an annual event that is observed on the last Sunday of each year.
Over the next 13 years, they would then launch a number of initiatives that would raise the attention given to cardiovascular diseases. In 2013, the World Heart Federation decided to fix the holiday on September 29th each year, a day that has been celebrated ever since.
World Heart Day Customs & Celebrations
World Heart Day is celebrated by governmental and non-governmental agencies all over the world. These agencies often organize events such as marathons, concerts, and sporting events to bring attention to the problem of heart disease.
The World Heart Federation also organizes a number of events in over a hundred countries worldwide. Some of these events include fitness sessions, public talks, concerts, stage shows, exhibitions, and even science forums. Individuals who are looking to celebrate this day can do so by paying more attention to their heart health.
They can use this day to quit smoking, start a diet, or increase their exercise. World Heart Day is also a good day to get a physical to make sure that your most important organ – your heart – is in tip-top shape.