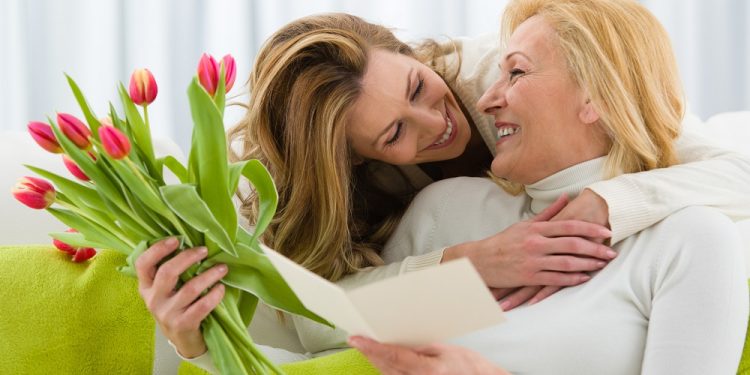 Mother's Day is a special holiday that helps us show mothers their importance. It's a day for children to show appreciation to their mothers for bringing them into the world and/or raising them, and it's a day for spouses to show the mothers of their children to do the same.
This is a holiday that encourages families to come together and spend quality time with one another, and it gives mothers a chance to strengthen their bond with their children. It's also a holiday that reflects on the challenges and beauty of motherhood.
Although we've listed some of the ways in which this holiday is observed, it should be noted that celebratory activities for this day may change from one culture to the next. It's also a holiday that's celebrated on multiple dates on the calendar. Let's take a closer look at this holiday, how it's celebrated, and what makes it one of the most observed holidays in the world.
The History Of Mother's Day
We can't discuss the history of Mother's Day without traveling back to the beginning of civilization. After all, in many cultures around the world, mothers have been revered and celebrated for bringing new life into the world. Mothers were often seen as the foundation of civilization, which makes sense considering that without people there would be no human civilization.
The ancient Greeks and Romans held festivals that honored mother goddesses such as the Greek goddess Rhea, and the Greek/Roman goddess Cybele. Other countries around the world also held special festivals for goddesses that were the embodiment of motherhood. Many of these traditions were absorbed by early Christian traditions as this religion began to spread across Europe.
In 16th century England, Mothering Sunday was designated as the fourth Sunday of Lent. It was a day when people would return to their church and celebrate the Virgin Mary. It was not only a holiday that celebrated mothers, however.
It was also a holiday that celebrated the Holy Trinity and Mother Church. Over time, the religious aspect of this holiday fell away as it began to become more of a secular holiday than anything else. One of the biggest contributors to the modern version of Mother's Day has to be Ann Marie Reeves Jarvis.
She was born on September 30th, 1832 in Culpeper, Virginia, and she married Granville E. Jarvis in 1850. In 1852, the couple moved to a small community named Webster, Virginia and together they had eleven children. Unfortunately, only four children would survive.
In spite of these terrible losses, or maybe because of them, Ann began to organize women in and around Webster to form Mother's Day Work Clubs. Mother's Day Work Clubs were important in fighting the unsanitary conditions that caused many healthy children to end up dying at a young age.
These clubs also raised money for medicine and inspected bottled milk and food. During the Civil War, these clubs assisted the military on both sides. Whenever a soldier became ill and needed assistance, the women in the club would assist them. This earned these clubs a high level of recognition among the general population.
On May 9th, 1905, Ann Marie Reeves died. Five years later, West Virginia would become the first U.S. state to create a Mother's Day. The following year, just about every state in the Union celebrated Mother's Day in some form or capacity. In 1914, U.S. President Woodrow Wilson made the final announcement making it an official national holiday that would be celebrated on the second Sunday of May.
Observing Mother's Day Around The World
It's almost impossible to list all of the ways that Mother's Day is celebrated around the world. This is a holiday that's celebrated in dozens of different countries, and it's a holiday that's celebrated on different days of the year. That's why we've decided to organize the data into groupings so that we can cover as many of these celebrations as we can in the space we have allotted.
Bosnia And Herzegovina (March 8th)
In Bosnia And Herzegovina, Mother's Day is observed on March 8th every year. In these countries, this holiday isn't a public one, but it is one that's widely observed. This day coincides with International Women's Day. In Bosnia and Herzegovina, it's also common to present mothers with flowers and gifts, as well as to make mothers a special meal.
Egypt & Lebanon (March 21st)
In Egypt and most of the Arab world, Mother's Day has been celebrated since 1956. It was created after journalist Mustafa Amin campaigned for over a year to establish this holiday. After Amin was arrested after being accused of being a U.S. spy, the name of this holiday was briefly changed to Family Day in Egypt.
An outcry by Egyptian mothers was able to convince the government to change the name back to Mother's Day, however.
Other Countries That Observe Mother's Day On This Date:
Ireland, Nigeria, And The United Kingdom (Fourth Sunday In Lent)
In Ireland, Nigeria, and the United Kingdom, the fourth Sunday in Lent is known as Mothering Sunday. It's a day that not only celebrates moms with special dinners, flowers, and gifts but it also honors Mother Church. It's also a holiday that's used to celebrate the Virgin Mary.
Slovenia (March 25th)
In Slovenia, Mother's Day is a family holiday that's observed as a family day. This country is the only country that celebrates Mother's Day on this date. In most of Europe, Mother's Day came from the U.S. after World War I. And that's why many of these celebrations are on the second Sunday in May.
However, in Slovenia, the celebration of this day began after 1991. It's a day that not only celebrates mothers but is also a day when the Roman Catholic church celebrates the Annunciation of the Lord.
Armenia (April 7th)
In Albania, it's common to not only honor mothers but also grandmothers and other maternal figures as well. This is done with flowers, cards, and small gestures of affection, as well as family meals. This holiday is officially known as Motherhood and Beauty Day.
It's not to be confused with the March 8th holiday in Armenia known as Women's Day — a holiday that celebrates all women. April 7th is also the Feast of the Annunciation in the Armenian Apostolic Church.
Spain, Portugal, and Romania (First Sunday Of May)
In Spain, Portugal, and Romania, Mother's Day is often celebrated in a variety of different ways. Many families will gather together for a special meal or go out to eat. other people will give gifts of chocolates, cards, or jewelry to their mothers on this day. And some people make hand-crafted cards and gifts for their mothers.
Other Countries That Observe Mother's Day On This Date:
South Korea (May 8th)
In South Korea, Parent's Day is observed instead of Mother's Day. This switch came in 1973 to show appreciation to both parents for their selfless commitment to their children. It's a day that people wear and give their parents carnations.
El Salvador, Guatemala, Mexico
Mother's Day is celebrated on May 10th in these countries. It's a day to reflect on the religious and familial values of the Catholic heritage. It's also a day to give mothers gifts, make her special meals, and do chores for her.
United States, Czech Republic, And Slovakia (Second Sunday Of May)
Celebrations in these countries are very similar. There are gifts and flowers that are given to mothers, as well as special meals that are usually prepared.
Other Countries That Observe Mother's Day On This Date:
Other Mother's Day Celebrations Around The World: