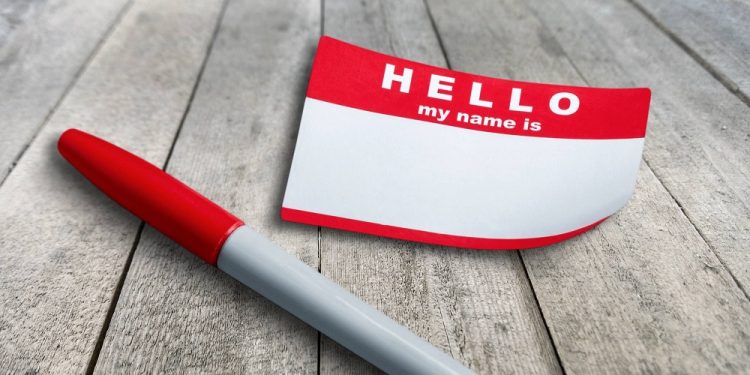 National Name Yourself Day
April 9th is the chance to reinvent yourself in some way. Didn't like the name you were given at birth? Well, it doesn't matter on this day, as it is National Name Yourself Day. This is great for young ones to have fun and decide what they would really like to be called – call it an insight into how their minds work, but why not get involved yourself?
What Is National Name Yourself Day?
Taking on another name is one thing, telling people about it is another, and acting like someone else is a whole new thing altogether. Why not take on the role of whoever you feel like, making that new name fit. It could be something regal that makes you take on another personality, or maybe a little more edgy and out there that gives you confidence.
We're all about taking part in the fun of National Name Yourself Day, especially since Legally changing your name can be expensive, and is permanent. Think of the celebrities who use a stage name and run with it, (Lady Gaga –  AKA Stephanie Germanotta anyone?). You can change it to be any gender you like or make it recognisable if your name often gets mispronounced by people you know.
Perhaps you and a sibling are always getting mixed up – go for something so wildly different that no one will be able to make that mistake again. The origins of the day are unclear. No one seems to be able to say how this day came to fruition. But, for a bit of harmless fun why not name yourself for a day. Better still, get your friends to do the same. Perhaps stay clear of the most common names (look them up for the latest year's results) and be as individual as possible).
How To Observe National Name Yourself Day
Once you have named yourself (and we can't stress enough how this should take some time and consideration before committing for the day) why not make it known. Put it on your social media for your friends to see and observe. Better still, use the hashtag #NationalNameYourselfDay and find out what everyone else is using as their name for the day.
Why not make a nametag so everyone else remembers just who you are for the day. If you are really committed and this is a life change you have been waiting for, you can make the jump and change it legally. Be aware that the laws are different by State and changing even the middle name requires legal advice.
For those into a bit of harmless fun, assuming another personality for the day can be a good laugh. This is going to especially be the case if done with a handful of friends so be sure to prep them in advance so they have plenty of time to consider what their name will be on National Name Yourself Day. This has us thinking now, who would we be? Surely it has to be something that sounds truly 'showbusiness'.