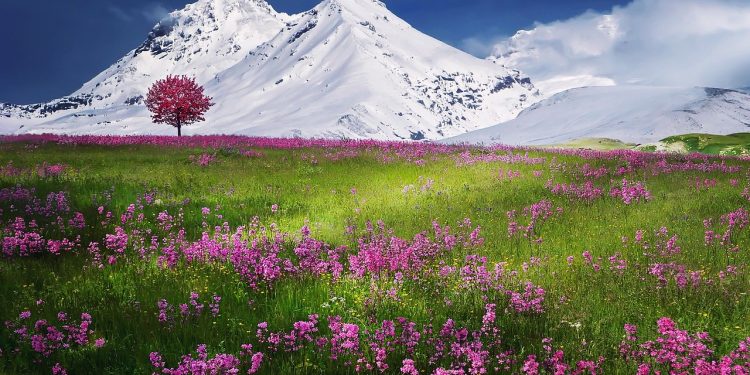 National Public Lands Day
National Public Lands Day is a holiday observed annually on the 4th Saturday in September. The purpose of this holiday is to encourage people to get out and enjoy the public land and also promote the conservation of public lands. On this day, many volunteers all over the United States head out to their National Parks to do some good.
On this day, many federally managed lands waive their fees. This day is the biggest single-day volunteer effort for public lands.
The History of National Public Lands Day
National Public Lands Day began in 1994. It started as a volunteer effort to improve and help maintain federally owned land in the United States. When it was first started, it had 3 sites and 700 volunteers. Today, it has grown to include thousands of volunteers and many different sites.
The History of National Parks
One of the first efforts of the Federal government to protect land for public use goes back to the 19th century. This is when Andrew Jackson signed legislation to set aside four sections of land around the area of what is now Hot Springs, Arkansas on April 20, 1832.
The purpose of this legislation was to protect the natural springs until a later time when the U.S. government could dispose of them. However, this legislation didn't give the Federal government control of the land. That wouldn't happen until 1877.
On July 1, 1864, President Abraham Lincoln signed an Act of Congress that ceded Mariposa Grove and Yosemite Valley from the state of California. Essentially, this stopped all private ownership of the land in this area and California was designated as the managing agent for this land.
Of course, this caused a heated national debate over whether the Federal government had the authority to establish National Parks. 8 years later, Yellowstone National Park was established as the country's first national park. Today, National parks account for 20% of the country's landmass.
National Parks Facts
The National Parks System is composed of 124 historical parks, 78 national monuments, 59 national parks, and 25 military parks
The National Park System also consists of 18 preserves, 18 recreational areas, 4 parkways, 10 seashores, and 2 reserves
In Yellowstone National Park there are 300 waterfalls
in 2015, over 295 million people visited National Parks
The National Park System covers more than 84 million acres of land
Celebrating National Public Lands Day
Probably the best way to celebrate National Public Lands Day is by volunteering to do some conservation efforts on this day. People can also celebrate this day by visiting a National Park to enjoy a nice hike, bicycle ride, or family picnic.