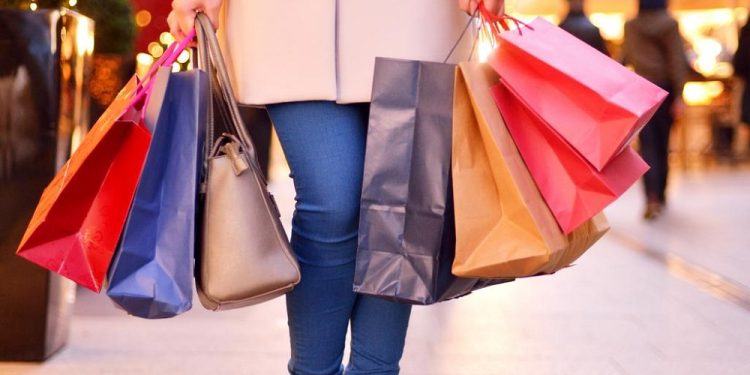 National Splurge Day is a holiday that's celebrated on June 18th every year. It's a holiday where the usual advice of living within your means is temporarily thrown out the window so people can go out and splurge on themselves or on the ones they love. Splurging, by definition, is spending money to buy some luxury items or personal pleasure. This can be something as inexpensive as going to your favorite restaurant, or something as expensive as buying a new sports car. It just depends on how much a person has and their own personal definition of splurging. 
The History Of National Splurge Day
Adrienne Sioux Koopersmith was the person who first invented National Splurge Day way back in 1994. This woman hails from Chicago and has dubbed herself "America's Premier Eventologist." Why does she call herself that? That's because she has created more than 1,900 different holidays. Holidays that include not only National Splurge Day but also Lost Penny Day, Hug A G.I. Day and International Skeptics Day. 
The History Of Celebrity Splurging
We wanted to do a trivia section that provided some information on splurging, but every idea we had bored us to tears, so we had to think long and hard what we would like to read in a trivia section. And what we realized is that what we wanted to know is what celebrities spent their money one. That's why we've decided to detail some of the most interesting, and at times, outrageous splurges that celebrities have spent their money on.
U2 Frontman Bono once spent $700 to buy his hat a seat on an airplane.
Taylor Swift owns two private jets. Each one costs more than $44 million.
Beyonce & Jay-Z have spent upwards of $20,000+ a night during a trip to Paris.
Lady Gaga spent $47,000 on a portable ghost detector.
Rihanna has spent as much as $300,000 a week renting a yacht.
Katy Perry bought her then-husband a $200,000 ticket for a Virgin Galactic flight to space.
Barbra Streisand transformed her basement into a shopping mall. 
In a 2-year period, Elton John once spent almost $300,000 at a florist.
How To Celebrate National Splurge Day
Even though most people can't splurge the way that celebrities splurge, they can use celebrate National Splurge Day. They can do this by buying themselves a nice dinner or a bottle of wine that they wouldn't ordinarily buy for themselves. They can also celebrate it by buying a new dress or suit. Or maybe, it's a day on which a person buys themselves a new car or piece of jewelry. Regardless of how it's celebrated, however, a person who is celebrating this day should use the hashtag #NationalSplurgeDay on social media to let everyone know that they're buying themselves something nice on this day.