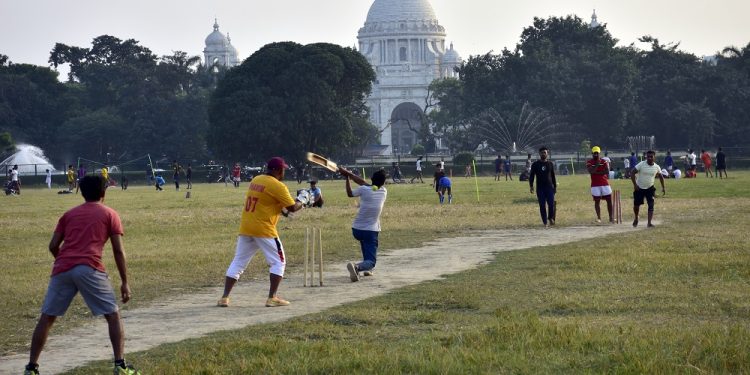 Observed annually on August 29th in India, National Sports Day is a day which celebrates and honors the birthday of Dhyan Chand – a field hockey player who is considered by many to be the best of all time. Also known as Rashtriya Khel Divas or National Sports Day of India, this holiday is a very popular holiday in India, especially when the Summer Olympic Games are going on.
History of National Sports Day
Dhyan Singh was born to mother Sharadha Singh and father Sameshwar Singh on August 29th, 1905 in Allahabad, Kushwaha. His father served in the British Indian Army and in his spare time, he played field hockey – which is probably where Dhyan Chand got his talent. As a young boy, he didn't have an inclination towards hockey but that changed when he joined the British Indian Army at the age of 16.
Once there, he decided to follow in his father's footsteps and practice the sport. He would wait for the moon to come out to practice, however, as there were no electric floodlights at the time. This prompted his teammates to give him the name "Chand", a name which means the moon. That is how he became known as Dhyan Chand.
From 1922 to 1926, he would play numerous hockey tournaments for the army and would eventually become selected for the Indian Army Team that was going to tour New Zealand. This team only lost 1 game and would go on to have a record of 18-2-1. Upon his return to India, he was immediately promoted to the rank of Lance Naik – which is the equivalent of lance corporal. In 1925, an Inter-Provincial Tournament was held to select the country's team for the 1928 Olympics.
Five teams participated and they were the Punjab, Bengal, Rajputana, Central and United Provinces. Dhyan Chand got selected to play for the United Provinces and was given permission to participate by the British Indian Army. During the first game, he was made a center, a position which required him to have good chemistry with his wingers. Eventually, Chand would help lead his team to 3 gold medals. One in 1928, one in 1932 and one in 1936. From 1926 to 1948, Chand would score over 400 goals.
National Sports Day Customs & Traditions
On this holiday, the President of India will often give out sports awards. Some of these awards include the Dronacharya Award, Rajiv Gandhi Khel Ratna, and the Arjuna Award. Some people will gather around one of the Dhyan Chand statues that are across India and place flowers on them.
However, some of the most intense celebration occur every four years – during the Summer Olympics. This is when friends and families not only gather together to remember the greatest field hockey player of all time, but also to root on their favorite athletes.