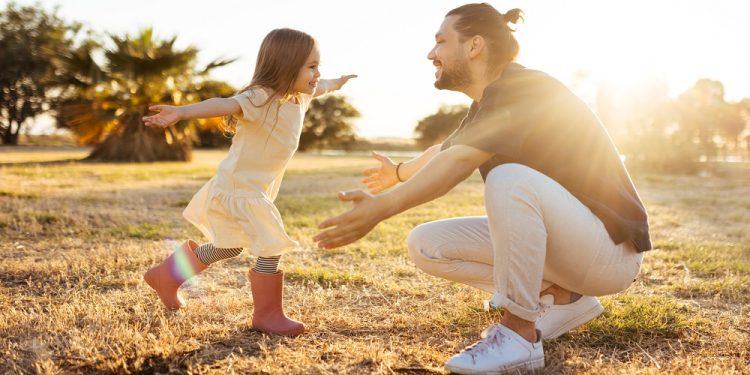 Father's Day is a holiday that's observed in several different countries around the world. The most popular date for this holiday is the third Sunday in June — and that's the date on which it's observed in the United States. However, while it may be observed on this date in some other countries as well, some countries observe it on other days of the year.
Regardless of when it's celebrated, all holiday celebrations are used to honor fathers, particularly fathers who have worked hard to support their families. Although the traditions in each country may vary slightly, the main purpose of this day is to give fathers the recognition they deserve.
Let's explore this holiday in detail and see how it's observed around the world.
The History Of Father's Day
Even though some amateur Internet historians and even some holiday sites have attempted to trace the history of Father's Day back to ancient Rome, the fact of the matter is that the ancient Romans never had a dedicated day for fathers.
No, the furthest that Father's Day can be traced back is the Middle Ages, right after the fall of the Roman Empire in Europe. And even that holiday is nothing like our modern-day conception of this holiday. Father's Day is more of a 20th-century invention and has little to do with those ancient traditions.
The modern incarnation of this holiday can be traced back to December 6th, 1907. This is when the first observance of this holiday was held in Fairmount, West Virginia. It happened while Grace Golden Clayton was holding a memorial service for her late father at Williams Memorial Methodist Episcopal Church.
At the same time of this service, an explosion at the Monongah Mines had killed over 360 men, of which, 249 were fathers. Grace then used the opportunity to recommend to the pastor that these fathers be honored. Unfortunately, after Grace's memorial service, Father's Day still wouldn't be observed for many years.
It wouldn't be until 1909 that Father's Day would begin to gain momentum in the United States. While Mrs. Sonora Smart Dodd was listening to a Mother's Day sermon, she thought that it might be nice to honor her father as well. Her father was William Smart and he had raised six children alone on a farm after his wife died during childbirth.
Mrs. Dodd decided to propose the creation of Father's Day to the Spokane Ministerial Association and the YMCA. She decided to choose June 5th for this proposed holiday observance because it was the date when her father was born. It was observed in Spokane, Washington on June 19th, 1910.
Several times it was proposed that Father's Day should be a national holiday. A bill was introduced in 1913 to the U.S. Congress, but it failed to pass. It would take another 503 years before the holiday would become an official U.S. holiday. This is when U.S. President Lyndon B. Johnson issued a proclamation declaring the third Sunday in June as a day to honor fathers.
In 1972, U.S. President Richard Nixon signed a law making it an official holiday to be observed every single year. It's been observed ever since. Since its creation, Father's Day has spread around the world. It's now celebrated in over 80+ countries around the world.
Observing Father's Day Around The World
Most Father's Day celebrations are very similar, regardless of where they're celebrated. Of course, there are cultural differences that might make a difference to how this holiday is observed in a particular country, but most celebrations center around the honoring of the father, or father figure, in the household.
Father's Day is a holiday that's celebrated. Let's take a quick look at some of the dates that Father's Day is celebrated, along with a sample of how they celebrate this holiday.
Second Sunday In May:
Ascension Day (Moveable Holiday in May or Early June):
Second Sunday in June:
Third Sunday In June:
United States/Canada: Families show appreciation to their fathers through special meals, gifts, and by spending time together.
United Kingdom: Father's Day messages and gifts are given to fathers. This includes special Father's Day Cards.
Other Countries That Celebrate On This Date:
Second Sunday In August
Brazil: Families gather for family gatherings and barbecues. Churrasco, rice, beans, and toasted cassava flour is often served.
First Sunday In September:
Second Sunday In September:
North Macedonia: Family gatherings are enjoyed, gifts are exchanged, and traditional foods such as Tavče Gravče and Sarma.
Latvia: Families get together, fathers are given gifts, and traditional dishes such as Skābeņu zupa and Pelēkie zirņi ar speķi are served.
Second Sunday In November:
Even though we've tried to be as thorough as possible, we're sure that there are things that we may have missed. With that being said, our readers can always shoot us a text with any additional information that they might have for celebrating Father's Day around the world.