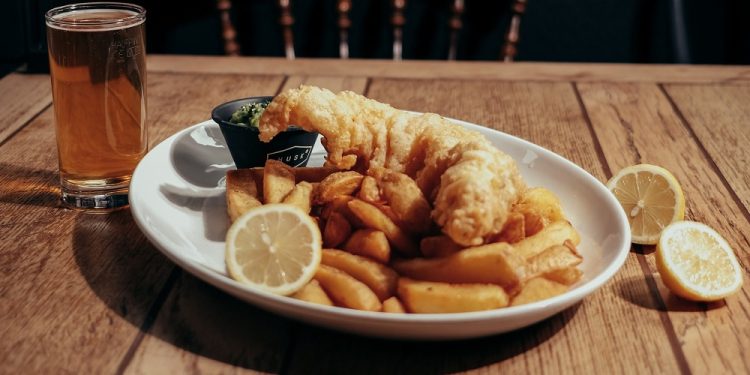 National Fish And Chip Day
National Fish and Chip Day is a holiday that's observed in the United Kingdom on the first Friday in June. This day not only celebrates one of the most popular food combinations in Great Britain but also helps raise money for UK fishermen. Fish and chips first became popular during the mid-19th century, but the popularity of this food combination really exploded during World War II.
This is because this was one of the few food combinations that were never rationed during that war. Now, it's an English staple, although there is some concern that it's not as popular among younger generations as it had been among previous generations. Even so, this is still a holiday that garners plenty of attention when it shows up on the calendar every year.
The History Of National Fish And Chip Day
Why did fish and chips begin to become a popular food during the mid-19th century? That's simple to explain. It's all due to the increase of trawl fishing in the North Sea that made fresh fish available not just in the British Isles, but further inland as well.
As the fish supply increased, the cost of the fish decreased, and this resulted in more people having access to an inexpensive yet filling food. A food combination that had enough calories to fuel the hard work that was being done by the working classes, and one that's portable and can easily be carried about in some newspaper.
Over the years, fish and chips have been seen as a symbol of the United Kingdom. Although its popularity has waned slightly, there are still tens of thousands of shops selling fish and chips all over the country.
That's why it shouldn't be surprising to anyone that National Fish and Chips Day was created in 2015. This holiday was sponsored by the National Edible Oil Distributors Association (NEODA) in the UK. As previously stated in this article, this holiday was created to raise awareness about fish and chips.
Observing National Fish And Chip Day
Eating fish and chips is a very acceptable way to observe National Fish and Chip Day. In fact, we think that it's mandatory for people to head to their local chip shop and grab this fantastic food combination.
We also think that it's acceptable for people to try to make their own fish and chips at home. That would be quite acceptable. Of course, there are other ways for people to observe this holiday.
They can donate money to the Fisherman's Mission — a fisherman's charity that provides emergency support to active or retired fishermen and their families. And the final way for people to observe this holiday is to spread the word about it on social media using the hashtag #NationalFishAndChipDay.