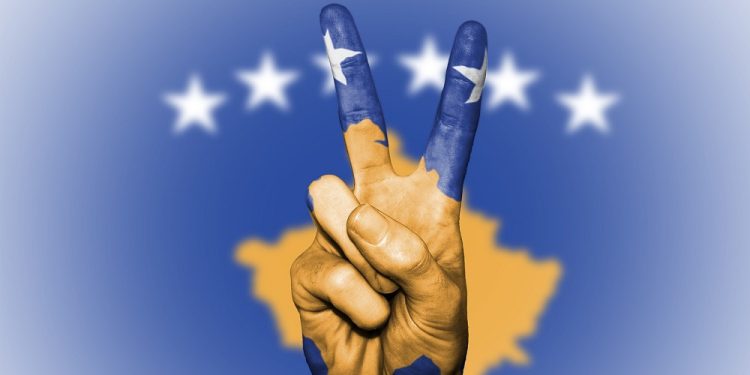 Peace Day is a national holiday in Kosovo that's observed annually on the 12th day of June. This holiday is not a public one in Kosovo, so it's business as usual and most people will have to work their regular working hours. It was established and consequently sponsored by the UN after the ceasefire in the Kosovo War was negotiated.
As a result of this conflict, over a million people were forced to flee their homes. After the ceasefire, United Nations peacekeepers arrived in the country on this date to establish a safe zone. As such, this day is seen by many people to be the beginning of Kosovo's transition to an autonomous and democratic country.
The History Of Peace Day In Kosovo
Throughout much of the 20th century, tensions between the Albanian and Serbian communities were tense, but the situation came to a boil when Kosovo War began in 1998. During the 1990s, the Kosovo Liberation Army (K.L.A) began its struggle against the oppression inflicted on its citizens by the Serbian authorities.
As a result, the Serbian special police unit and eventually Yugoslav armed forces attempted to regain control over the area. An informal coalition that included the U.S, Great Britain, Germany, Italy, France, and Russia called the Contact Group, demanded a cease-fire and the withdrawal of Yugoslav and Serbian forces from Kosovo.
They also demanded the return of refugees and unlimited access to Kosovo by international monitors. The President of Yugoslavia, Milošević, agreed to meet most of these demands but ultimately failed to implement them. During the cease-fire, the KLA rearmed and renewed its attacks.
Yugoslav and Serbian forces would respond to these attacks with a program of systematic ethnic cleansing. The practice was denounced by the UN Security Council and an arms embargo was imposed on Yugoslavia, but the violence would continue to escalate. After 11 weeks of NATO bombing, NATO and Yugoslavia signed a peace accord that outlined troop withdrawals and the return of a million ethnic Albanians.
On June 12th, UN peacekeeping forces were deployed in Kosovo and it came under the United Nation administration. On February 17th, 2008, Kosovo was recognized as a sovereign state by 97 UN member states. Not long after, Peace Day was created to commemorate the beginning of autonomy and democracy in Kosovo.
Observing Peace Day In Kosovo
Although this day isn't celebrated by the general public in a traditional sense, although there are several official ceremonies to commemorate the day. As we said earlier, this isn't an official public holiday but is merely an observance day. That means government offices and businesses may operate according to their normal hours.