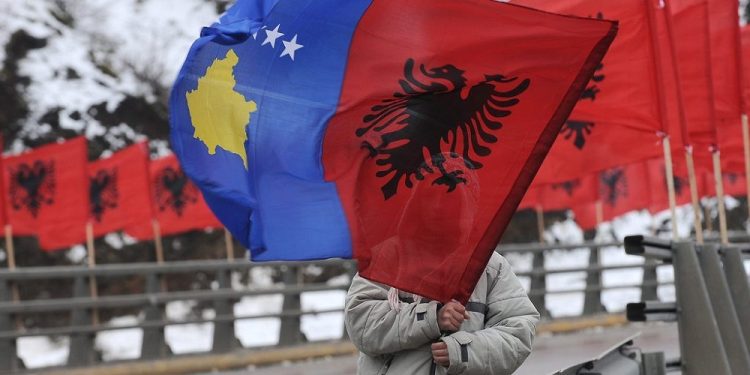 The Day of Albanians is a holiday that's observed in Kosovo on the 28th of November. This controversial day was made a holiday by Prime Minister Ramush Haradinaj in 2017 to give Albanians a day to respect their own cultural and historical values and to adhere to family and social traditions.
This holiday is controversial because while Kosovo had declared independence from Serbia, Serbia doesn't recognize that decision as being legitimate. Serbia has accused both Kosovo and Albania of trying to create a Greater Albania, although those claims have been thoroughly denied. Even though this day is a public holiday, it's not a non-working day and most businesses maintain their normal business hours.
The History Of The Day Of Albanians
In 1998, an international crisis began when an ethnic Albanian-led secessionist rebellion escalated out of control and resulted in the air bombardment of Yugoslavia in 1999. When peace was restored, Kosovo was then administered by the United National Interim Administrative Mission in Kosovo.
During this period, Serbia continued to think of Kosovo as part of its territory, but Kosovo moved towards becoming an independent country under UN supervision. In 2008, Kosovo officially declared its independence from Serbia.
Soon after, Albanians all across Kosovo began to celebrate November 28th as a holiday. That's the day when Albanian declared its independence in 1912. Although Kosovo had its own flag at this time, many Albanians continued to fly the traditional Albanian flag as they felt that it represented their cultural and historical heritage better.
In 2017, Prime Minister Ramush Haradinaj declared November 28th as the Day of Albanians to give all Albanians a holiday on which they can respect their history, social traditions, family values, and cultural traditions.
Observing The Day Of Albanians
This holiday is usually observed with the flying of both the Albanian Flag and the Flag of Kosovo. Although it's not a holiday on which government offices, schools, and businesses are closed, and it's not a day when people have the day off, it's still observed by Albanians not only in Kosovo but across the world.