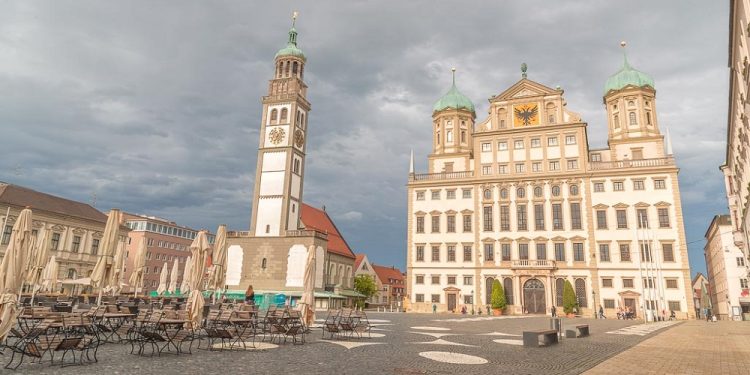 Peace Festival In Augsburg
Observed annually on August 8th, The Augsburg Peace Festival is a public holiday in Germany. This holiday commemorates the Protestants' loss of religious freedom in Augsburg in the 17th century.
It is not only a municipal holiday for Augsburg, but is also a holiday in the state of Bavaria. Because it's a public holiday, it's a day off for the general population and many businesses are closed for the day.
Some businesses may also close for the day. Although public transportation services may run uninterrupted on this day, post offices and banks are usually closed. It's a festival that's been observed for over 370+years and is one that will continue into the foreseeable future.
The History Of The Augsburg Peace Festival In Germany
In 1555, the Peace of Augsburg was signed and it was intended to put an end to religious disputes in the Holy Roman Empire, but what it actually did was end Christian unity all throughout Europe.
Religious freedom was not extended to certain Protestant groups, and on August 8th, 1629, Protestants were banned from practicing their faith. In 1648, The Peace of Westphalia was enacted, and it would reinstate the Augsburg Declaration of Religious Freedom in the year 1648. In 1650, the very first Augsburg Peace Festival was observed.
Fun Facts About Augsburg
Anyone searching for some timely and interesting facts about Augsburg, Bavaria has come to the right holiday article. That's because we've done some research and have come up with some fascinating facts about the city that we feel everyone will appreciate and enjoy. So go grab a sandwich or a beverage, pull up a chair, and check out the following bulleted points.
Augsburg is the oldest city in Germany and was founded during the Roman Age.
Currently, it has over 272,000 residents.
In 1974, Augsburg annexed the neighboring cities of Haunstetten and Göggingen.
During WWII, the city was damaged severely, but many of its historic landmarks survived.
Augsburg is the seas of the University of Augsburg.
Famous people from Augsburg include Sheryl Lee, Leopold Mozart, Wolf Blitzer, and Magda Schneider.
Observing The Augsburg Peace Festival In Germany
During this event, there's a special church service for all members of all Christian faiths in Augsburg. There are also other events such as competitions, markets, and parades. Every three years, there is also a winner chosen for the Augsburg Peace Prize. People can use the hashtag #AugsburgPeaceFestival to spread the word about this event.