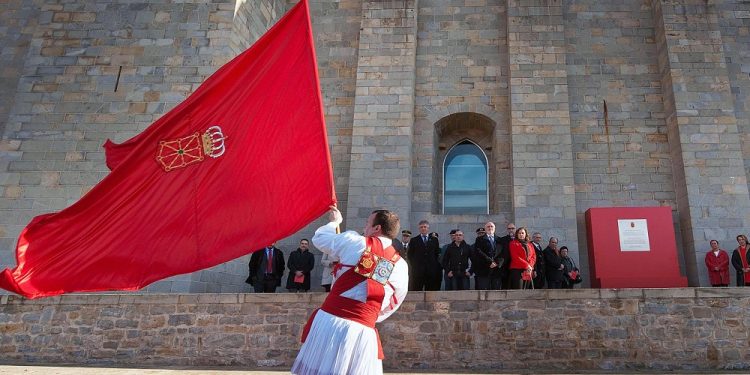 Dia de Navarra, or the Day of Navarre as it's known in English, is a holiday that's observed in an autonomous community in Spain and commemorates Spain's Navarre region's history and culture. Observed on the anniversary of Saint Francis Xavier's death on December 3rd, 1552, this day is a public holiday in the autonomous community of Navarra, Spain.
That means that not only is it a non-working day for the residents of this community, but it's also a day when many schools, businesses, and non-essential government agencies are closed. It's also a day for residents to raise the Flag of Navarre high and to enjoy the many public events that occur on this holiday.
The History Of The Day Of Navarre
On April 7th, 1506, Saint Francis Xavier was born in a tiny village of the Navarre region of Spain, a village known as Javier. He would grow up to become a Jesuit priest and would then work as a missionary in China, India, Japan, and Indonesia.
On the 3rd of December in 1552, he would die in China, and on March 12th, 1622, he would be canonized by the Church. He is now the patron saint of Navarre, and that's why December 3rd, the date of his death, would become a public holiday in Navarre, Spain.
Observing The Day Of Navarre
Although this holiday is observed in Navarre, it's not a holiday in the rest of Spain. For the residents of Navarre, it's a day off of work, and many government offices, schools, and businesses are closed. However, there are some businesses that remain open on this day, and that usually includes businesses such as grocery stores and bakeries.
It's also a day on which most public transportation operates on a reduced holiday schedule. It's also a day when many people attend special religious services dedicated to Saint Francis Xavier. Other events that occur on this holiday include parades, cultural exhibitions, fairs, and other special celebratory events. It's also a day on which many people visit their families and enjoy such delicious regional meals as Tudela artichokes, Pintxos, and Navarran beef.