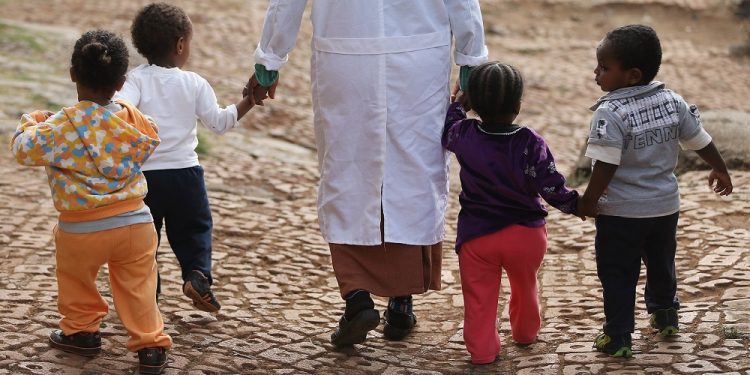 World Orphans Week can be observed during the first week of March, and it's designed to raise the public's attention about the plight of the millions of orphaned and abandoned children in the world.
In the world today, there are currently 14 million orphans and the numbers keep going up each and every year. And most of these children face a higher risk of health problems, as well as social and economic problems.
Orphans are more likely to be abused, more likely to be sexually trafficked, and are more likely to slip through the cracks of a country's educational system. That's why it's important for all of us to come together during this week and fight for the programs that support them.
The History Of World Orphan Week
World Orphan Week was established in 2006 by SOS Children's Villages UK. At first, this week was observed in October, but it was moved to February and became an official U.S celebrated week in 2008. Although this week wasn't celebrated officially for a while, it was brought back into existence in 2018. It's been observed every year since then.
Facts About Orphans
Below are some facts about orphans that everyone should think about, regardless of whether they're going to observe World Orphan Week or not.
Approximately 5.7 million children are currently working in child labor.
About 1.2 million children are trafficked every year.
More than 130 million children have lost at least one of their parents.
About 80% of children in orphanages have one living parent.
Approximately 8-million children are living in orphanages.
Observing World Orphan Week
During this week, everyone is encouraged to educate themselves about orphans, and the institutions that support them.
It's also a good idea for people to donate to causes that help orphans, both in the United States and around the world. People can amplify the message of this week by using the hashtag #WorldOrphanWeek on social media as well.