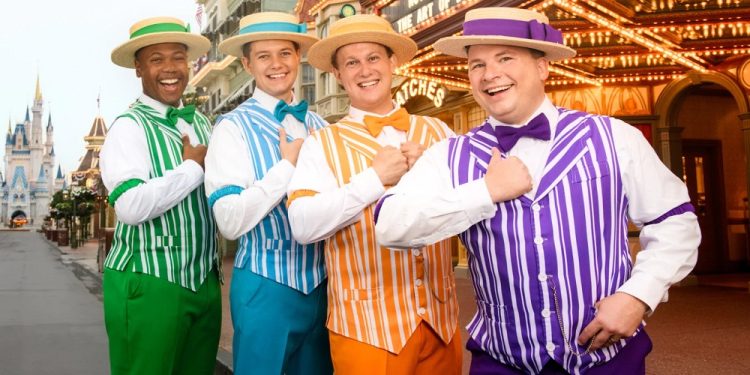 National Barbershop Quartet Day
Observed annually on April 11th, National Barbershop Quartet Day is a holiday that celebrates a musical style that goes back to the 19th century. When people hear barbershop quartets they're immediately transported to a simpler time-which accounts for much of its allure. For those people who are really into four-part harmony, this is bound to be a day that they're going to want to celebrate, perhaps by forming a quartet of their own.
The History Of National Barbershop Quartet Day
Before we explore the history of National Barbershop Quartet Day we thought that we'd start at the very beginning-with the invention of the barbershop quartet. Most people attribute this musical style to a blending of different musical styles during the late 19th century, including African-American musicians who had a prominent role in the creation of this musical style. Barbershop quartets were at their height during the 1900s to 1920s but then began to fade in popularity. For a brief time, it was revived in the late 1930s, and this is where we begin to uncover the roots of this holiday.
In 1938, the Society for the Preservation and Encouragement of Barber Shop Quartet Singing in America (SPEBSQSA) was established and they had their first meeting at the Tulsa Club in Tulsa, Oklahoma on April 11, 1938. At this time, it was only open for male singers, which is why Sweet Adelines International (SAI) was formed in 1945. A few years later, in 1959, another group serving women was established in Rhode Island, and that group was known as Harmony Incorporated (HI).
While we know that April 11th was chosen for this holiday because it was when the Preservation and Encouragement of Barber Shop Quartet Singing in America (SPEBSQSA) was established, we're unsure of when this day began to be celebrated annually and on a national basis.
Interesting Facts About Barbershop Quartets
Since we know that everyone reading about National Barbershop Quartet Day wants to learn a little bit more information about barbershop quarters, we've decided to list some interesting, and decidedly random, facts that we've uncovered about it.
The Barbershop Harmony Society (BHS) has over 22,000 members across North America.
Thanks to men's and women's organizations that are affiliated with BHS, their total worldwide membership has exceeded 80,000 members.
The largest singing lesson involved 6,651 participants and was thrown by Sweet Adelines International on October 24, 2009, at Sommet Center in Nashville, Tennessee.
Some people believe that barbershop music goes back to the "barber's music" of Great Britain during the 17th century.
During the 1890s, barbershop quartets became somewhat of a fad.
The Chordettes were an American female popular singing quartet that specialized in barbershop music, doo-wop, pop-rock, and traditional pop.
Observing National Barbershop Quartet Day
National Barbershop Quarter Day is a great day to celebrate with some friends. You can listen to barbershop music, or if you think you're musically inclined, you can participate in some barbershop singing. People can also attend barbershop events that might be held on this day, or take the time to learn more about this musical style. While you're observing this holiday, be sure to use the hashtag #NationalBarbershopQuartetDay to spread the word about it online.