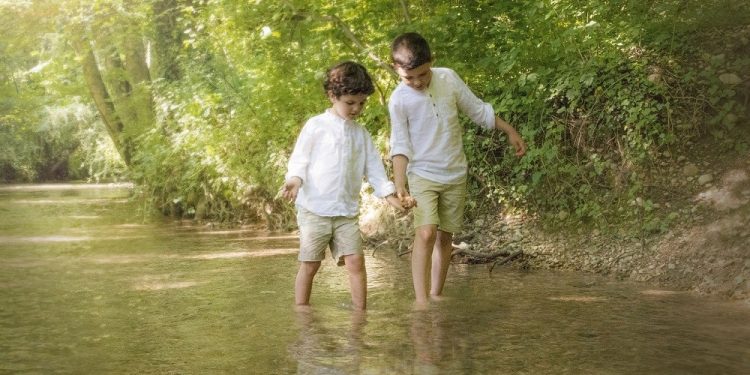 Brother's Day is a holiday that celebrates and honors brotherly love. Brothers share a special bond that's hard to encapsulate in words. Of course, this holiday just doesn't have to be celebrated by biological brothers, but it can also be celebrated by a brother-in-law, or by friends who consider each other brothers.
After all, it's the bond between two males that is celebrated on this holiday, and how this bond can last a lifetime. It's a day that is celebrated annually on May 24th.
The History Of Brother's Day
Although there are many different origin stories for how this day became a holiday, this day was actually invented by C. Daniel Rhodes in Alabama somewhere between 2015 and 2018. It's a holiday that quickly gained a bit of notoriety, and is not only celebrated in the U.S. South but is celebrated around the U.S. and now the world.
Facts About Brothers
As we researched the origins of National Brother's Day, we uncovered a number of interesting facts about brothers. Facts that we would like everyone to take a moment to read before, during, or after they begin celebrating this holiday.
Brothers Make Each Other Fitter
Several studies over the past few years have demonstrated just how brothers keep one another on their toes—and therefore, make each other fitter. According to these studies, brothers who live in the same household are 14% less likely to be obese than brothers who live apart.
Brothers Can Also Be Bad Influences On One Another
Research that comes from Wichita State University has uncovered a fact about brothers that many of us already know: that older brothers can be bad influences on younger brothers.
According to this study, younger brothers were more likely to dabble in risky behavior such as drinking, doing drugs, or participating in premarital sex, if the older brother was already engaged in those activities.
Families With Lots Of Brothers Might Be More Fertile
Another surprising fact that we uncovered during our research is that families that contain a lot of males tend to be more fertile. This information comes from a University Of Sheffield paper that shows that the more brothers a man has, the greater his fertility and the faster his sperm swims. As a result, the families with the highest fertility rates are the ones that are more likely to have more boys than girls.
Fighting With Your Brother
There are a number of studies that show that brothers between the ages of 3 and 7 years old are involved in fights approximately 3.5 times every single hour. For parents, that can make dealing with a pair of male toddlers an absolute handful.
Celebrating Brother's Day
The best way for anyone to celebrate Brother's Day is by spending some time with their brother. It doesn't matter if that's a biological brother or someone who is symbolically your brother. All that matters is that you spend the day bonding with your brother. And while you're celebrating this holiday, be sure to use the hashtag #BrothersDay to let everyone know that you're hanging with your bro today and to not disturb you.