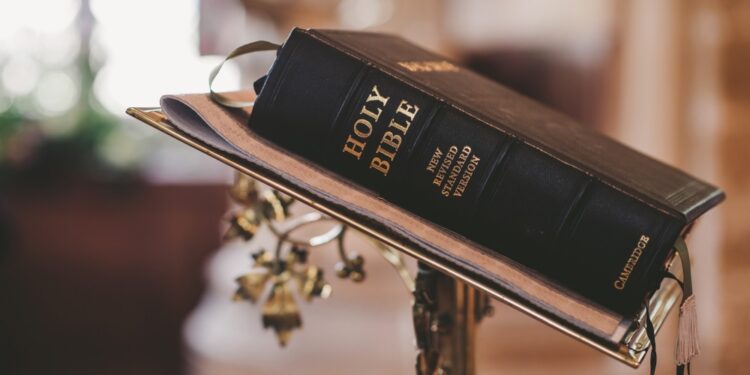 For most people, the week of Thanksgiving is a time for football, turkey, and gathering together with friends and family members. However, for some people, this week also has an additional significance attributed to it. For many Christians, it's a time for reading and studying the Bible, and church leaders will encourage their members to take this week seriously.
Many churches will also offer special events that help their congregations get the most out of their Bible readings. Anyone wishing to get involved with the observation of this week can do so by studying the Bible, hosting a Bible reading group or luncheon, or sharing the word of God with their friends and family members.
The History Of National Bible Week
This week was first declared in 1941 by then U.S President Franklin D. Roosevelt. During WWII, the National Bible Association read passages on radio broadcasts to give people hope and encourage them to keep their faith. Ever since then, this week has served many Christians in the exercise of their faith.
Interesting Facts About The Bible
Below are some of the interesting facts that we've learned about the Bible. Let's take a quick look at them as we continue our discussion on National Bible Week.
The Bible contains 66 books. 39 of those books are in the Old Testament.
While Moses wrote the first 5 books of the Bible, the rest of it was written by over 40 different authors.
The Bible was written from 1,450 BC to 100 AD.
The Bible was written in three different languages: Aramaic, Hebrew, and Koine Greek.
The first English translation of the Bible was done in 1382.
Observing National Bible Week
As we stated in our introductory statement, celebrating this week is as easy as reading and studying the Bible, sharing the word of God with their family, or hosting Bible-related events. People can also spread the word about this week using the hashtag #NationalBibleWeek on social media.