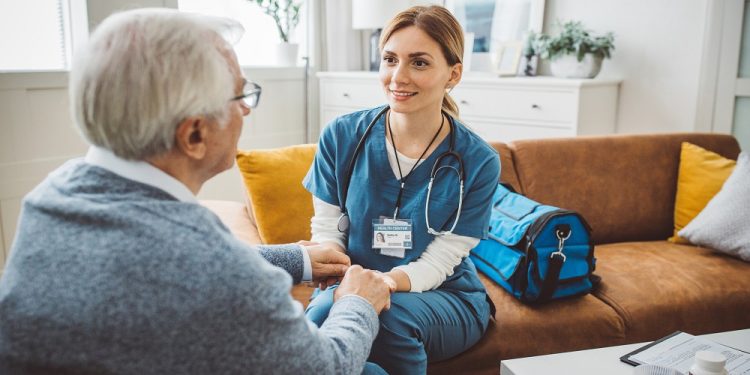 National Nurses Week begins on May 6th, with the arrival of National Nurses Day, and ends on the 12th of May. It's a week that celebrates nurses and all that they do to help patients. Nurses perform an important and extremely difficult job and are often the first contact for patients as they begin their medical treatment.
Regardless of whether the nurse works in an emergency room, in private practice, in a care facility, or perform duties as a traveling nurse, it's important for everyone to give them the respect that they deserve. After all, being a nurse isn't easy, but it's a very important job.
The History Of National Nurses Week
In October of 1954, the first National Nurses Week was created to observe the 100th anniversary of Florence Nightingale's mission to Crimea. Twenty years later, National Nurses Day was created on May 6th, 1974. In 1982, National Nurses Day and National Nurses Week would come together and be moved to May.
Nowadays, the week begins on May 6th and ends on May 12th — the date during which Florence Nightingale was born in 1820. Florence Nightingale is widely accepted as the nurse who established the foundations for modern nursing.
Some Interesting Facts About Florence Nightingale
We think that it's more than appropriate to go over some of the fun facts that we've learned about Florence Nightingale. And we think this is the perfect forum for this information since Florence Nightingale is the mother of modern nursing.
She was nicknamed Lady with the Lamp.
She was born May 12th, 1820 in Florence, Italy.
She died on August 13th, 1910 in London, England.
Observing National Nurses Week
During National Nurses Week, people can take the time to show appreciation to the nurses in their community who do so much for their patients.
It's also a week during which city and state proclamations are made attesting to the importance of the nursing profession, people hold special banquets to celebrate the nursing field, and there are seminars held that focus on the best practices of modern nursing.
Anyone interested in this week can also spread the word about it using the hashtag #NationalNursesWeek on their social media profiles.