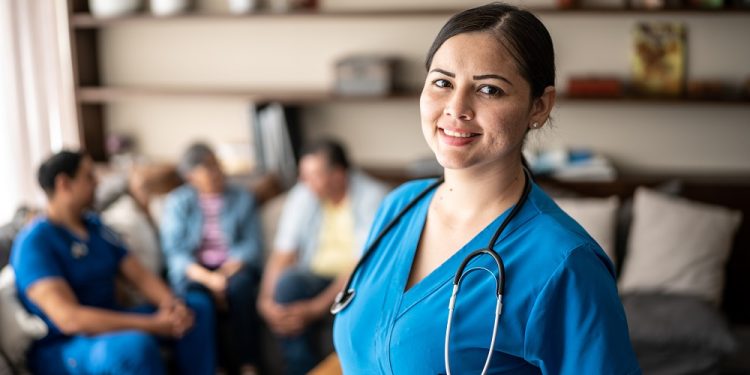 Celebrated annually on May 6th since 1982, National Nurses Day is a holiday that not only celebrates nurses and raises awareness about the importance of their contributions to society. This holiday kicks off National Nurses Week – a week that ends on May 12th and marks the birthday of Florence Nightingale.
Florence Nightingale (1820-1910)
Florence Nightingale was born on May 12th, 1820 in London, England. During her life, she was a statistician, writer, and social reformer, but today she is known as the founder of modern nursing. Most of the work she was known for at the time was her published work on medical knowledge, some of which were written in simple English so they could be understood by the masses.
It was her work during the Crimean War, however, that would cement her position in modern history. It was during this time she would become the founder of modern nursing and become known as the "The Lady with the Lamp." On August 13, 1910, at the age of 90, she died peacefully in her sleep.
History of National Nurses Day
National Nurses Day can be traced back to 1953 when Dorothy Sutherland, an employee at the U.S. Dept. of Health, composed a letter to President Eisenhower suggesting that a National Nurses Day be officially declared.
Unfortunately, the President didn't take up her suggestion and it was left to private citizens to begin celebrating a National Nurses Day and eventually, a National Nurses Week. Finally, in 1974, President Richard Nixon declared a National Nurse Week. This was followed by a resolution started in New Mexico in 1981 to declare the 6th of May National Recognition Day for Nurses.
This proposal was heavily promoted by the American Nursing Association over the next year. Finally, in 1982, the U.S Congress declared May 6th to be National Recognition Day for Nurses and it was signed into law by President Ronald Reagan.
Celebrating National Nurses Day
While National Nurses Day was established by the U.S Congress, it is considered an observance day and not a holiday. As such, post offices, government offices, and most businesses will remain open on this day. However, that doesn't mean there isn't anything to do on this day. Quite the opposite, in fact.
This day is usually celebrated with special events such as banquets and parties to celebrate local nurses. And there is usually a seminar or a public proclamation by local governments to raise the profile of the nursing profession and to educate the public on the importance of the nursing profession.
Each and every year, the American Nurses Association chooses a theme for the National Nurses Day festivities. In 1988, the theme was "Safe Motherhood"; in 2009, the theme was "Delivering Quality, Serving Communities: Nurses Leading Care Innovations"; and in 2017, the theme was "Year of the Healthy Nurse."
If you're looking for a more personal way to celebrate this holiday, however, you can always give your favorite nurse gifts or flowers. And if you have a family member who just so happens to be a nurse, then why not take them out for a special dinner to thank them for everything they do?