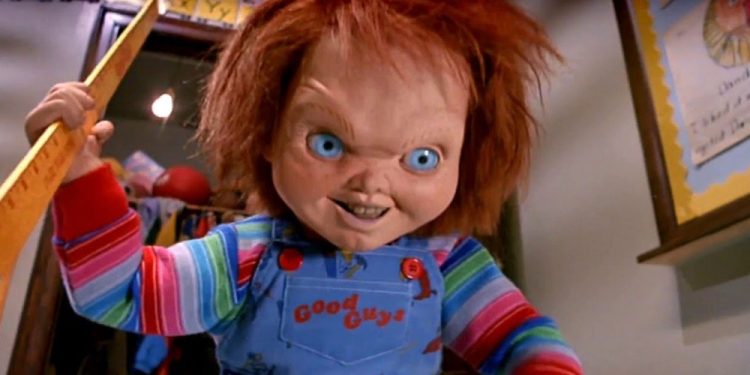 Chucky, The Notorious Killer Doll Day
October 25th is a day that falls just 6-days before Halloween, so it's no surprise that someone has decided to make it a spooky holiday. What spooky holiday falls on this day? Well, let us tell you that this day is no other than Chucky, The Notorious Killer Doll Day.
A day dedicated to the monstrous doll from the Child's Play horror movies that has infected the dreams of children and adults alike since the movie came out in theaters on November 9, 1988. For people who are scared of this evil doll, then this is probably a holiday they're going to want to skip. For everyone else, it's a day to get scared and enjoy a pop culture horror icon.
Scary Fun Facts About Chucky & Child's Play
Let's go over some of the scary fun facts we've learned about Chucky and the movie Child's Play while we were researching this holiday. Let's take a quick look at the following facts before moving on with our exploration of this holiday.
The Cabbage Patch Kids was a major inspiration for the movie.
The Living Doll episode of the original Twilight Zone series was also an inspiration.
Don Mancini was never a fan of the voodoo plotline of the movie.
Ed Gale wearing a Chucky costume was used for some scenes.
Other scenes in the movie were done using an animatronic doll.
Chucky originally had his own theme song.
Observing Chucky, The Notorious Killer Doll Day
We think that this is a good holiday to rewatch the Child Play movies if you've seen them before, or to watch them for the first time if you haven't seen them. Some people like to throw a Chucky watch party with all of their friends so that they don't have to get scared alone. While you're being scared by this movie, don't forget to use the hashtag #ChuckNotoriousKillerDollDay on social media to spread the word about this holiday.