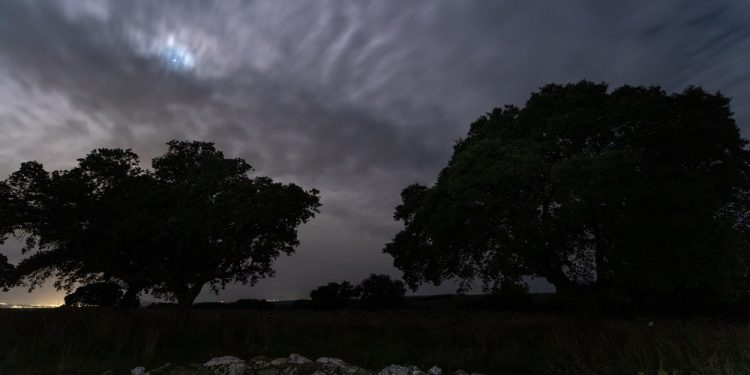 National Twilight Zone Day
Just about everyone is familiar with the Twilight Zone television series, even if they haven't actually seen the series themselves. "Being in the twilight zone" has become a part of the pop-culture lexicon and people will often use that phrase when they find themselves in strange or mysterious circumstances.
That makes National Twilight Zone Day a holiday that everyone can not only appreciate but also celebrate. So on May 11th be ready to cross over into the twilight zone.
The History Of National Twilight Zone Day
Unfortunately, we were unable to uncover the history behind National Twilight Zone Day. We don't know who invented it or why they chose May 11th as the day to celebrate it. And the fact that this is a mystery is sort of fitting for a television show that combined a blend of mystery, along with fantasy, horror, and science fiction. The original series began on October 2, 1959, and continued on through June 19, 1964. That's 156 episodes over 5 seasons.
Facts About The Twilight Zone
Not everything associated with the twilight zone is a mystery, although there are some very uncanny things that are often associated with the series. We found some very interesting facts that we think Twilight Zone fans are going to enjoy.
Three revival TV versions of The Twilight Zone have debuted, one in 1985, one in 2002, and one in 2019, respectively.
There was a Twilight Zone Movie released on June 24, 1983.
Rod Serling was born on December 25, 1924, and died on June 28, 1975.
William Shatner appeared in two episodes of the original series.
Leonard Nimoy and George Takei also starred in episodes in the original series.
Rod Serling wrote 94 out of the 156 episodes that aired.
Rod Serling sold the Twilight Zone to CBS for one lump sum and thereby missing out on millions in future syndication.
The Twilight Zone series featured many famous actors including Robert Duvall, Jonathan Winters, Dick York, and Peter Falk.
Other actors that appeared in the series included Burt Reynolds, Carol Burnett, and Cloris Leachman.
The band Golden Earring released a song called the Twilight Zone in 1982.
Observing National Twilight Zone Day
If you're looking to observe this holiday, you have an almost limitless number of options available. You can watch the original series or one of its three revivals, you can watch the 1983 movie Twilight Zone: The Movie or you can play some Twilight Zone trivia with friends and family.
You can even whip up your favorite Twilight Zone themed alcoholic beverage. No matter how you celebrate this holiday, however, just be sure to use the hashtag #NationalTwilightZoneDay on your social media accounts to let everyone know that you slipped into the twilight zone.