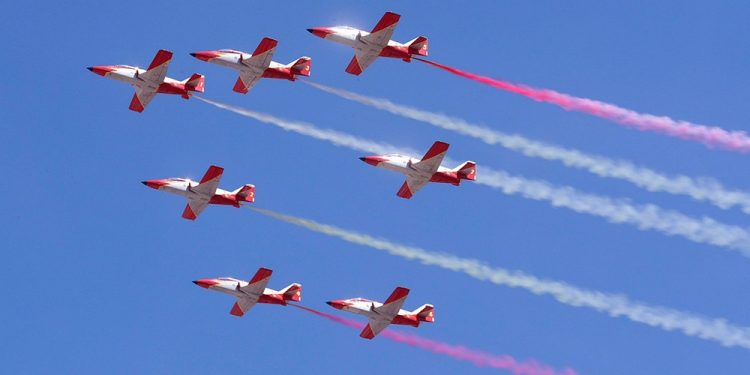 The Day of Madrid, also known as Día de la Comunidad de Madrid, is a public holiday that's observed on the 2nd of May and marks the anniversary of the Dos de Mayo Uprising. The Second of May Uprising occurred in 1808 on the outskirts of Madrid.
It was a rebellion by the people of Madrid against the French occupation of the city. Since this is an autonomous community public holiday, many government offices, businesses, and schools are closed on this holiday. There are also usually parades, street parties, and other festivities.
The History Of The Day Of Madrid
On March 23, 1808, French Troops gained control of Madrid, but the people of the city would rebel against this occupation on May 2, 1808. French troops pushed back against this rebellion by oppressing the residents of the city even more. The conflict would build until it sparked the Spanish War of Independence. This war would last until April 17, 1814.
On March 1, 1983, the Madrid region became the autonomous community of Spain-bordered by the autonomous communities of Castile, Leon, and Castile-La Mancha. On May 2, 1983, the Day of Madrid was made a holiday in Madrid and it's been a holiday ever since.
Interesting Facts About Madrid
Below are some pretty interesting facts about Madrid that we'd like to present for everyone thinking about celebrating the Day of Madrid.
Madrid gets its name from the Arabic word "Magerit," which means "place of many streams."
Madrid's official symbol is a bear on its hind legs eating berries from the Madrono tree.
The place where Madrid currently stands has been a human settlement for thousands of years.
Madrid has over 3.2 million people-which makes it the second biggest city in the EU next to Berlin.
Madrid became Spain's capital during the 16th century.
Observing The Day of Madrid
This holiday is observed in Madrid with parades, street parties, communal meals, and other activities. Since it's a public holiday, businesses, government offices, and schools are also closed on this day. People using social media will often use the hashtags #DosDeMayo or #DayOfMadrid on their social media accounts.