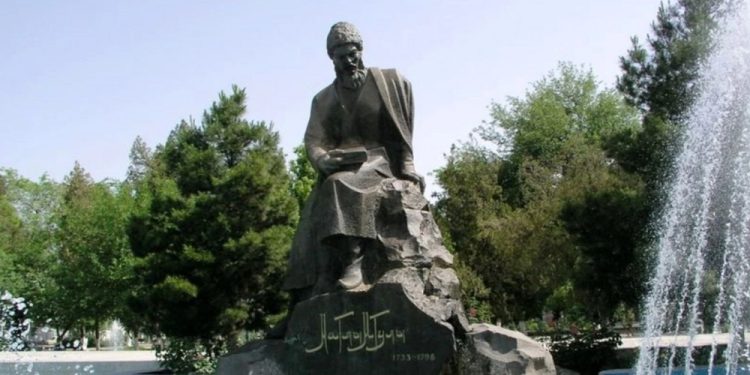 Day Of Revival, Unity, And The Poetry Of Magtymguly
The Day of Revival, Unity and the Poetry of Magtymguly is a holiday that's observed annually on May 18th in Turkmenistan. Magtymguly Pyragy was a Turkmen spiritual leader, Sufi, traveler, and philosophical poet who is considered to be one of the most—if not the most—famous literary figure in Turkmen history.
His poems reflected the aspirations of his people to create and develop a proper Turkmen state and became an anthem to the Turkmen people. This is a holiday that's observed with flower-laying ceremonies, concerts, and a variety of events that allow the Turkmen people to come together and embrace their storied history and heritage.
A Brief Biography Of Magtymguly Pyragy
Magtymguly Pyragy was born on May 18th, 1733 in Hajji Qushan, Khorasan, Safavid Iran—the northern steppes which are known as the Turkmen Steppes, also known as Turkmen Sahra. His father was Döwletmämmet Azady—a prominent poet and a local teacher and mullah.  Magtymguly received his in the Turkmen, Arabic, and Persian languages and continued his educated at various religious schools of higher learning.
He worked as a silversmith and also developed a realistic style of writing about Turkmen life that became extremely popular. He was also a devout Sufi who traveled extensively and taught people as he went along with his travels. He would end up dying in 1807 in Qajar, Iran.
Observing The Day of Revival, Unity, and the Poetry of Magtymguly
Celebrations usually begin very early on this day, especially in Ashgabat, as people begin to lay flowers at the Monument to the Constitution of Turkmenistan. As the day goes on, the number of people attending these ceremonies began to increase.
Then there's an official ceremony that thousands of people attend and is followed by the ready of poems written by Magtymguly. Another common event that happens on this day is a concert that attracts folk groups from all over the country.