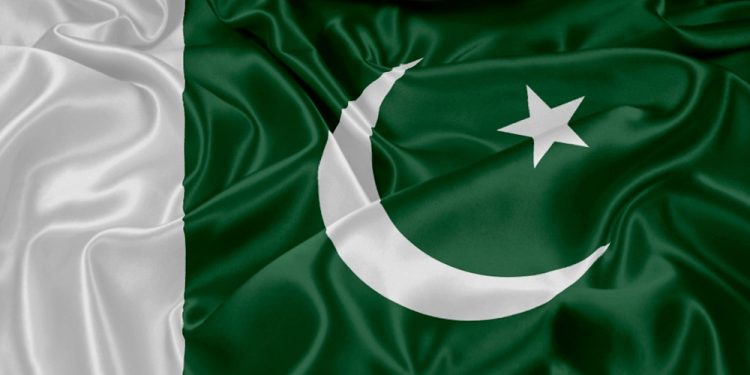 Pakistan Day, also known as Republic Day and Pakistan Resolution Day, is a holiday that falls annually on the 23rd of March. This holiday commemorates the passage of the Lahore Resolution on March 23, 1940, and the official adoption of Pakistan's first constitution. When Pakistan adopted its own constitution that created one of the first Islamic republics in the entire world. One of the ways that this holiday is celebrated is with an armed forces parade, but it's also celebrated in other ways as well. It's a day when many banks, schools, and businesses across Pakistan are closed. One of the main celebrations of this day is held in the capital of Pakistan, Islamabad. This celebration is usually attended by high government and military officials.
The History Of Pakistan Day
From March 22nd to March 24th of 1940, the Muslim League held its annual meeting at Minto Park in Lahore, Punjab. This meeting highlighted the events that marked the differences between Muslims and Hindus and reiterated the need for a nation-state (one that would eventually become Pakistan). In August of 1947, independence was gained from the British Raj, and Pakistan was formed as a constitutional monarchy. This constitutional monarchy was headed by George VI and Governor-General Muhammad Ali Jinnah. Two years later, a basic constitution was drafted for Pakistan. However, it wouldn't be until 1956, that the constitution had been modified and amended enough to suit the people of Pakistan and for it to become the law of the land. It did so on March 23rd, 1956.
Interesting Facts About Pakistan
We've gathered together some interesting facts about Pakistan and we decided to share those facts below. There's more to Pakistan than what a lot of people realize, and we hope the following facts highlight that idea.
Two Pakistanis Have Won Nobel Peace Prizes
Two Pakistanis have won Nobel Peace Prizes: Abdus Salam and Malala Yousafzai. The former is a theoretical physicist who shared the Nobel Prize in Physics for his contribution to electroweak unification. The second is a woman's education activist who shared the prize in 2014 with Kailash Satyarthi of India. She was only 17 when she won the award.
The Name Pakistan Comes From One Pakistan Word And One Hindu Word
The name for Pakistan comes from the Persian word for holy "Pak" and the Hindu word for place "istan."
Pakistan Day Customs, Observances & Traditions
On this day, the flag of Pakistan is usually hoisted first thing on all public and government buildings all over the country. In Provincial capitals, a 21 gun salute is usually fired and in Islamabad, a 31 gun salute is fired. Also in Islamabad, they have a parade that travels down Constitution Avenue. All across Pakistan, the day is punctuated with many festivals, fairs, and parties. Award ceremonies are also held that give out awards for great Pakistan civilians and military leaders. Some people choose to spend the days with their friends and families instead of attending these public events. Because many banks, government buildings, and schools are closed, people usually have the time to attend the main celebrations of this day. This also means that there may also be heavy congestion on the streets in major cities, a problem that's often compounded by public transportation being on an altered schedule.