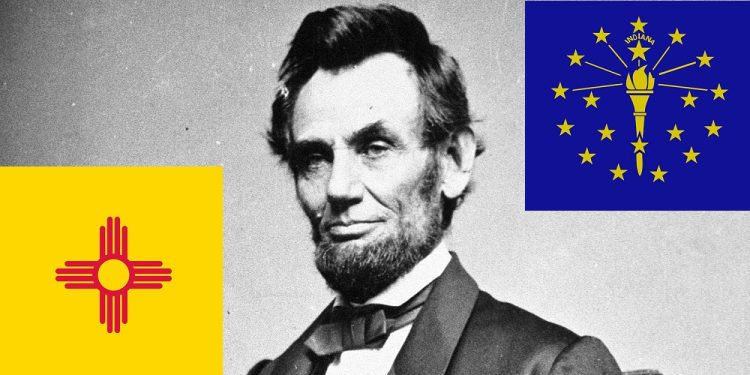 Presidents' Day in New Mexico, Indiana
In New Mexico and Indiana, the day after Thanksgiving is not only celebrated as Black Friday, as it is across the entire U.S., but it's also President's Day. This holiday, originally used to recognize U.S President Abraham Lincoln, is celebrated on different days in different states.
For most states, it's observed on the 12th of February, the date Lincoln was born in 1809. However, this holiday is no longer celebrated as a national holiday in the U.S. The reason why President's Day is observed the day after Thanksgiving in Indiana and New Mexico is because it was Lincoln who originally created a day of Thanksgiving for the country.
The History Of President's Day
U.S President Abraham Lincoln was born On February 12th, 180 in LaRue County, Kentucky. In 1860, he would become the 16th President of the U.S and famously presided over the country during the American Civil War. He's also well known for issuing the Emancipation Proclamation in 1863. He would be assassinated by John Wilkes Booth at Ford's Theater on April 14th, 1865.
Even though there was a movement to get Lincoln's Birthday established as a holiday, it never gained steam and there was never a federal holiday for Lincoln's birthday. However, by the end of the 19th century, his birthday was a paid holiday in 10 U.S states. By 1940, the number of states observing his birthday would increase to 24 plus the District of Columbia.
Things changed after the passage of the Uniform Monday Holiday Act was passed in 1971, however. Most states began to consider the federal Washington birthday holiday as Presidents' Day. Nowadays, only California, Connecticut, Illinois, Missouri, and New York celebrate Lincoln's Birthday on February 12th.  Other states observe the third Monday of February as President's Day. Indiana and New Mexico observe the day after Thanksgiving as President's Day.
Observing President's Day
Although this is technically a holiday in New Mexico and Indiana, most people observe the day after Thanksgiving as Black Friday. That means they're hitting the stores and trying to get the best Christmas deals they can find. Of course, some people do take the time to recognize Lincoln and his accomplishments.