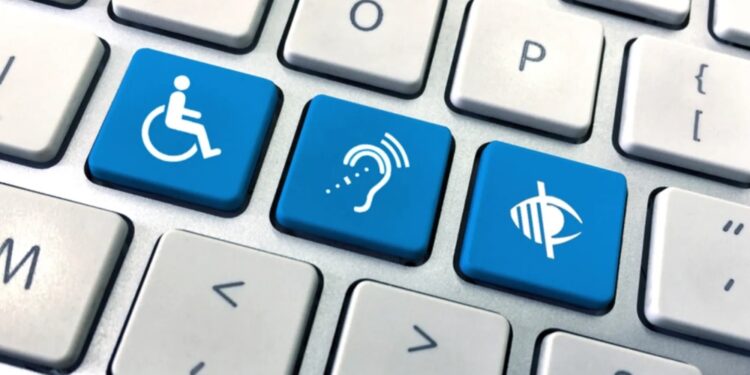 Global Accessibility Awareness Day
Global Accessibility Awareness Day is not so much a holiday as it is an awareness day. It focuses on digital access and more inclusion for all the people in the world who are living with disabilities or impairments. According to the latest research, there are over a billion people who are disabled and many of them feel as if society excludes them.
This day attempts to change that by raising the public's awareness of this fact so that impaired and disabled people can receive more digital access using assistive technology or technology products. This holiday was first launched in 2012 and has been observed every year since.
The History Of Global Accessibility Awareness Day
Joe Devon, an L.A. web developer,  authored a blog post advocating for greater inclusion and digital access for people who are disabled or impaired. This would serve as the inspiration for this holiday after he collaborated with Jennison Asuncion to found Global Accessibility Awareness Day in 2012.
The purpose of this day was to start a conversation around access and inclusion as it pertained to web-based and digital access for people with disabilities. It's also a day designed to get people thinking about the problem and hopefully, this will lead to even greater access in the future for everyone.
Important Facts About Digital Access
We didn't just want to create an awareness day article that called people to action, but we also wanted to provide them with some information about why they should take action. The world is a better place when more people are brought into the conversation, so everyone should have access to the Internet. Let's look at some facts below, shall we?
Between 2019 and 2020, corporate commitment to digital access increased from 59% to 64%.
The average person's ability to use digital networks declines by 0.8% per year after the age of 25. Therefore, a 61-year-old person is likely to have 28.8% more difficulty with digital networks than a 25-year-old, on average.
8 out of 10 people with disabilities have stated that they spend more money on websites that are more accessible to them.
Observing Global Accessibility Awareness Day
It doesn't matter if someone is a content creator on YouTube, they're making movies for theaters, or they're simply someone writing a blog post, they can take the time to observe this holiday by making their content more accessible.
This is also true of web designers and developers who should always be looking at their finished products to see how they can improve them. Of course, a person doesn't have to be creating digital media in order to celebrate this awareness day.
People can also spread the word about digital inclusion and access by spreading the word about Global Accessibility Awareness Day. This can be done through word of mouth or by using the hashtag #GlobalAccessbilityAwarenessDay on social media.