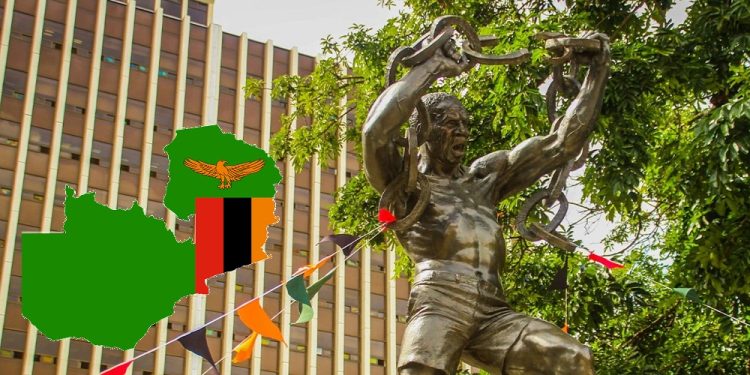 Celebrated on the first Monday in July in Zambia, Heroes' Day is a holiday that honors and remembers all of the Zambians who died during the country's struggle for independence. It's a part of a 2-day holiday that begins with Heroes' Day and continues on with Unity Day.
All throughout its history, especially during the time of colonial expansion into the country by European powers, Zambia has suffered from unrest and turmoil. It was during these times that Zambians fought and died for their fellow citizens. And that's why this holiday has been observed since the mid-1960s.
The History Of Zambia Heroes' Day
For a long time, Zambia was a colonial territory of Great Britain, but that changed in 1964 when they gained their independence. Heroes' Day was then promptly created to honor those who fought for the freedom of their fellow citizens, many of whom laid down their own lives in the process.
On the tenth anniversary of Zambia's independence, President Dr. Kenneth Kaunda unveiled a statue in downtown Lusaka. This statue was called the Zambian Freedom Statue and it was of Zanco Mpundu Mutembo. Mutembo was a Zambian protester who was imprisoned and put into chains.
His captors told him that he would either free himself from his chains or be shot. The statue shows him breaking his chains and holding the broken link above his head in defiance of his captors. This statue has been a rallying point for not only Heroes' Day but also for Zambian Independence Day.
Observing Zambia Heroes' Day
Because this is a public holiday in Zambia, Heroes' Day is a day off for the general public and many businesses are closed. Many official celebrations take place around the Zambian Freedom Statue, but festivities take place all over the country.
These festivities include special commemorative services, religious services, and political speeches. People also use the holiday as a general day off and to enjoy time with friends and family members. Some of the dishes enjoyed on this day include Nshima, Kapenta, and Samp.