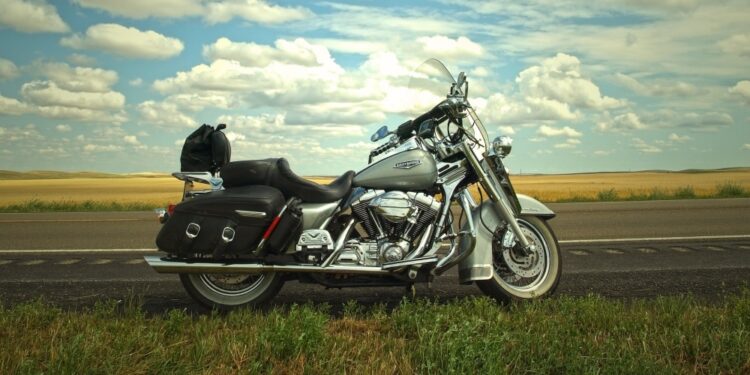 Motorcycle Safety Awareness Month
Motorcycle Safety Awareness Month is in May and if the weather is permitting, it's the perfect time for motorcyclists to jump on their bikes and hit the open road. Since the invention of the first true motorcycle in the late 19th century, millions of people have enjoyed the freedom afforded by riding these vehicles.
Of course, it's also important for motorcyclists to pay attention to their surroundings while they're riding. And it's equally important, if not more important, for other drivers on the road to keep an eye out for motorcycles. If all drivers work together, then the number of motorcycle-related traffic injuries and fatalities can be significantly reduced.
The History Of Motorcycle Safety Awareness Month
This month was originally created during the 1980s to reduce the large number of motorcycle injuries and fatalities that occurred every year. It was originally created by the American Motorcycle Association but it quickly spread to other motorcycle-rights organizations.
Eventually, it was picked up by the National Safety Council which saw this month as an opportunity to raise driver's awareness about the need of sharing the road with motorcyclists. This has helped to lower the incidents of motorcycle-involved traffic accidents.
Facts About Motorcycles
Okay, everyone who is ready for some fun motorcycle facts has come to the right place. We've scoured motorcycle magazines and Internet sites looking for juicy tidbits about motorcycles. Once we've collected all of these facts we decided which ones were the best. We then listed those facts below.
Yamaha originally produced musical instruments during the 19th century.
Yamaha is still making musical instruments, in addition to motorcycles, industrial robots, and electronics.
The longest motorcycle in the world was built in 2015 in Gujarat, India. It was built by Bharat Sinh Parmar and was 86 feet and 3 inches long.
Approximately 68% of the female motorcyclists who died in 2016 motorcycle crashes were passengers.
Most of the male motorcyclists who died in 2016 due to a crash were male.
The tread of a modern motorcycle tire doesn't use natural rubber. It instead uses synthetic rubber, which is a petroleum byproduct.
Observing Motorcycle Safety Awareness Month
Regardless of whether a person is the one riding on a motorcycle during this month, or is just driving on the highways alongside them, there are things that they can do to promote motorcycle safety.
Motorcyclists can make sure that their turn signals, brakes, and headlights are in tip-top shape, can adhere to the rules of the road, and can use extra caution. A motorcyclist can also make sure that they're wearing the proper protective gear as well.
People driving an automobile can remember to keep an eye out for motorcycles and give them plenty of space on the road. They can also spread the word about this month using the hashtag #MotorcycleSafetyAwarenessMonth on their social media accounts.