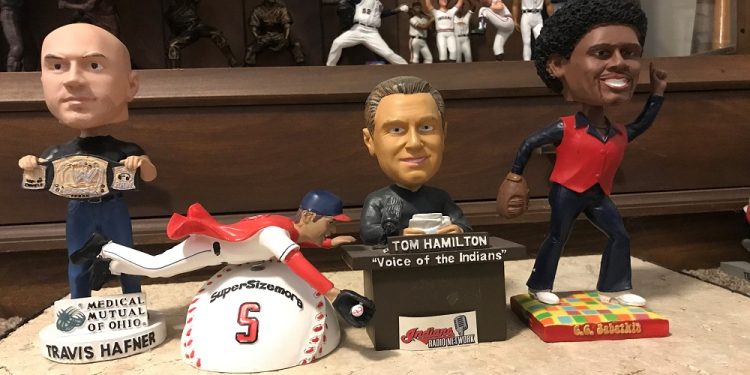 National Bobblehead Day is a holiday that falls annually on January 7. Bobbleheads have been enjoyed and prized by collectors and fans for over a century, and they continue to be a valuable part of many sport's team's marketing campaigns. However, this holiday isn't for celebrating the business side of these novelty items but it is intended to celebrate the whimsy that everyone feels when they have one of them on their desk or the dashboard of their car. 
The History Of National Bobblehead Day
National Bobblehead Day was first observed the following January after the National Bobblehead Hall of Fame & Museum was announced in 2014. Two years later, the museum would open in Milwaukee, Wisconsin and it officially opened to the public on February 1st, 2019. It's now known to house one of the largest known collections of bobbleheads in the entire world. 
The History Of The Bobblehead
Believe it or not, Chinese nodding-head figures go back as far as 1760 in Continental Europe. During the 1780s, these figures were imported into England and the Americas. Around the turn of the century, animal bobbleheads began to be produced in Germany, and by mid-century, there were a variety of bobbleheads made from either bisque porcelain or plastic. They've been a staple ever since. 
Some Interesting Bobblehead Facts
If you want to learn a little bit more about bobbleheads and their history, allow us to entertain you with some interesting facts we've uncovered over the course of our research. We think the following bobblehead facts will give you something to share with your friends and family on this holiday. 
The first sports bobbles were made during the 1920s.
A pair of Chinese bobbleheads made during the early 19th century sold for over $35,000 at an auction in 2010.
The biggest bobblehead in the world is one that resembles a Saint Bernard and is over 15-feet tall.
Observing National Bobblehead Day
Want to observe National Bobblehead Day? If you do, then you can visit the National Bobblehead Hall of Fame & Museum in Milwaukee, or you can buy a bobblehead online. You can also gift someone a bobblehead. And while you're doing all of these bobblehead celebrations, you can use the hashtag #NationalBobbleheadDay on your social media posts for the day.