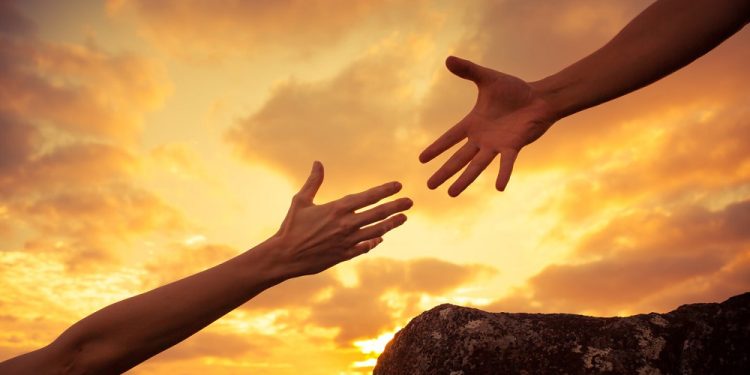 National Good Samaritan Day
Celebrated on March 13th every year, National Good Samaritan Day is a day in which people are encouraged to do something unselfish for someone else. This can mean giving someone hungry some food or giving your favorite charity your time or money. It can even be observed by doing something as simple as just performing a simple act of kindness for a stranger. No matter how you celebrate it, however, one thing is for sure: The simple act of giving is going to do as much for you as for the person you're doing it for. 
The History Of National Good Samaritan Day
This holiday was first created sometime after the death of Catherine Genovese near her home in New York City on March 13, 1964. The person who killed her was interrupted two times but no good Samaritan stepped forward to help her. Eventually, a person did call, but by then, it was too late for her. At this time, we don't know who created the holiday or precisely when it was created. 
The Parable Of The Good Samaritan
The parable of the Good Samaritan is told by Jesus in the Gospel Of Luke. It relays the story of a traveler who is robbed, beaten, and stripped of all clothing, and then discarded along the side of the road. A Samaritan then happens upon the travelers and decides to help the traveler—even though Jews and Samaritans are supposed to despise each other. This story has since been used to illustrate the importance of helping someone in need—particularly a stranger—even if you don't fundamentally agree with them. 
Facts About Charity
As we performed our research for this holiday, we came across quite a few facts on giving and the act of charity itself. Facts that we would like to share with everyone who wants to observe this holiday and help to make the world a better place. 
In 2020, the total amount of money given to charities in the U.S was over $450 billion.
Even though this holiday is in March, December is when there is the most charitable giving. 
Charitable giving should be done with conditions to give the charity the flexibility it needs to operate.
In Finland, gambling is controlled by the government, and profits are given to charity. 
Giving to charity can improve mental and physical health according to several studies.
Giving can also increase a person's feeling of self-worth. 
Giving can also be contagious.
According to a 2014 study, over 60% of people who give to charity are women. 
Observing National Good Samaritan Day
As we stated in our introduction, National Good Samaritan Day can be observed by doing an unselfish act for another human being. This is the day when people should get involved to help strangers in some small way. People are also encouraged to use the hashtag #NationalGoodSamaritanDay on their social media accounts to spread the word about this holiday.