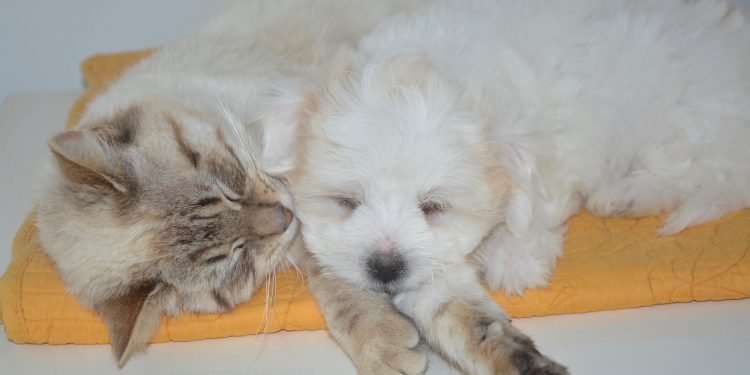 Celebrated annually on April 11th, National Pet Day is an unofficial holiday that encourages all of us to pay our pets some extra attention. It is also a day to commemorate everything that our pets do for us on a daily basis. So if you have a pet, you can do something special for them on this day by taking them for a long walk; buying them a special treat or maybe, just by spending a little bit of extra time with them. After all, don't they deserve it?
History of National Pet Day
National Pet Day was founded by Colleen Paige – an Animal Welfare Advocate and Pet Lifestyle Expert – in 2006 to celebrate pets and the joy they bring into our homes. She also created the day to shine a spotlight on the plight of the many types of animals which are in shelters all over the planet.
Facts About Pets
80 million households in the United States currently have a pet
With the proper care, goldfish can live 30-40 years in captivity
Adult dogs normally have about 42 teeth
Dogs only sweat through the pads of their feet
A group of cats is called a clowder
Cats sleep about 13 to 14 hours per day, on average
Observing National Pet Day
Observing National Pet Day is pretty easy. All you have to do is take some time out of your day, or some money out of your wallet, and do something nice either for your own pets or for some of the many pets which are in shelters and rescues at this very moment. Some of the things which can be done include:
Buy your pet a new toy or treat
Take pictures of your pet
Share photos of your pets via social media using the hashtag #NationalPetDay
Adopt a pet from your local shelter
Donate money, food, toys and/or blankets to an animal welfare organization
Throw an awesome National Pet Day party for your pets
Help someone who needs it buy pet food or other items for their pets
Volunteer at a local shelter
Conclusion
National Pet Day is a great day to do something for a pet you love or to help one of the many abandoned pets in animal shelters around the world. After all, pets are an important part of our lives and do so much for us, so shouldn't we really give something back to them to show them our appreciation?