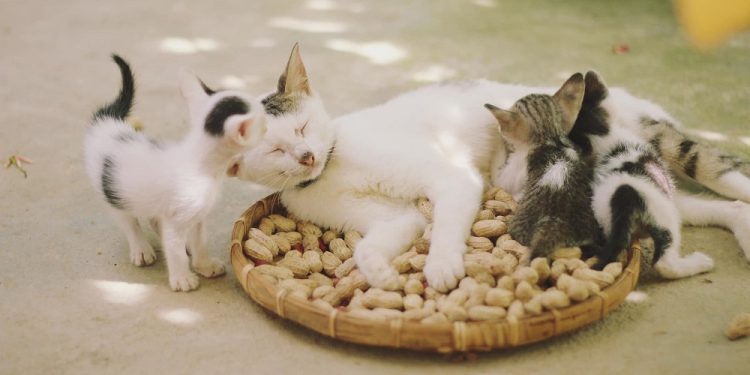 International Cat Day, also known as World Cat Day, is a holiday which was created in 2002 and is used to not only celebrate the friendship that humans and cats share but also to advocate for the safety and well-being of cats. This holiday is celebrated annually on August 8th.
History of International Cat Day
For many years, scientists have been trying to find out how exactly cats came to be and it seems like they have recently solved that mystery. A wildcat was buried near the corpse of a person in Cyprus who lived approximately 9,500 years ago.
That suggest that humans may have had a relationship with cats that go back a lot further than initially thought. Scientists believe that cat ownership can be traced all the way back to central China, about 5,500 years ago.
Although farming was being done by human beings long before that, it is believed that around this time agriculture really took off. However, with agriculture there came grain surpluses, and with grain surpluses came rodents.
Rodents that would eat all of the grain – which at the time was mostly millet or rice. To combat these rodent infestations, farmers began to domesticate wildcats. This was beneficial to both the wildcats and the farmers. The wildcats got fed and got a warm place to sleep and farmers got rid of the rodents and got companionship.
Over the years, these wildcats began to evolve into all the varieties of cats we love today. However, humans honoring these creatures for their contribution to modern society wouldn't come until the beginning of the 21st century.
International Cat Day was originally created in 2002 by the International Fund for Animal Welfare as a way for people to honor their feline friends and as a day to advocate for cats. It is also a day when people can go to their local animal shelter and rescue a cat from being put down.
According to PETA, and as of 2016, there are approximately 3.4 million cats that enter shelters each year – just in the United States alone. Of those 3.4 million, about 1.4 million of these cats will be euthanized. Of all the felines which enter U.S shelters each year, around 41% are put down, 37% are adopted and 5% are eventually returned to their owners.
International Cat Day Customs & Celebrations
There are about as many ways to celebrate International Cat Day as there are varieties of cats. Here are just some of the ways it can be celebrated:
Volunteer At The Local Cat Shelter
With over 3 million cats entering animal shelters every year, these shelters could use some help. If not with actually taking care of the cats, then with showing them love and affection. Call around to your local animal shelters and see if any of them could use your help. Many shelters are actively seeking volunteers all year round.
Visit A Cat Cafe
Yes, there are such things as cat cafes and they exist all over the world. There are a couple dozen in the United States and even more in Japan. So spend the day sipping coffee and petting some super soft kitties. It's a decision you won't regret.
Donate To A Cat Charity
International Cat Day is a great day to give to one of the many great charities that help out cats. Besides the International Fund for Animal Welfare, there are a number of cat charities that you can donate to. Some of these include Alley Cat Allies, Blind Cat Rescue, Siamese Cat Rescue Center, Lost Dog & Cat Rescue Foundation, National Cat Protection Society, and the ASPCA.
Other ways you can celebrate the day is to adopt a stray cat, buy some cat-themed merchandise, dress up as a cat or simply show your own cat some love and affection. Celebrating International Cat Day can be fun for both you and your cat.