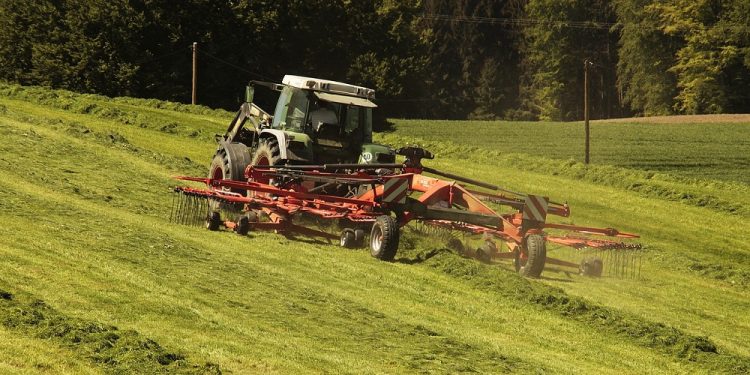 Observed every October 12th, Farmers Day is a holiday that honors the men and women who spend their lives growing the crops that feed the world. Although farmers make up only 2% of the population, they're able to feed everyone, and for that reason alone, they deserve to be recognized.
After all, the rise of agriculture and the work of farmers was one of the biggest events that allowed hunter-gatherers to build a technologically advanced society.
The History Of Farmers Day
Farmer's Day is a holiday that's been traditionally observed since the 19th century at the local level. Communities all over the United States would honor their farmers with some sort of festival held around harvest time — between August and October. Unfortunately, we don't know who adopted this idea to make a national holiday that puts all Farmer Day celebrations under one umbrella.
Amazing Facts About Farmers
Want to know more about farmers and what they do? We've uncovered some fascinating facts about farmers. Although we haven't gone into detail, we think that they're a good starting point for people wanting to learn more.
Approximately 90% of all farms in the U.S. are owned either by individuals, family corporations, or family partnerships.
Approximately 20% of farmers nowadays are beginning farmers.
At this moment, there are over 257,000 millennials working as farmers.
An acre of farmland is about the size of a football field.
To feed the world's population in 2050, the world's farmers will have to grow 70% more food.
Every American farmer produces food and fiber for around 170 people a year in the United States and abroad.
Approximately a third of today's farmers are women.
Texas has a quarter of a million farms. This is more than any other U.S. state.
Thirty-nine U.S. states have more than 11,000 farms.
Approximately 25% of U.S. agricultural products are exported yearly.
In total, the U.S. has over 2 million farms.
The average U.S. farm is approximately 435 acres.
The U.S. has more than 900 million acres of land dedicated to farms.
Observing Farmers Day
We feel that Farmers Day is a holiday that more people should embrace. Farmers are extremely important to human society, so we should give them the credit they deserve for allowing all of us to chase our dreams while they keep us fed.
So, in our opinion, most people should take the time to observe this holiday. How can you observe National Farmer's Day? Well, you can learn more about modern farming and taking it to market. You can also attend one of the small festivals that pop up across the U.S. on this day.
And finally, you can support local farmers by buying directly from them. While you're observing this holiday, be sure to use the hashtag #FarmersDay on your social media accounts to spread the word about it.