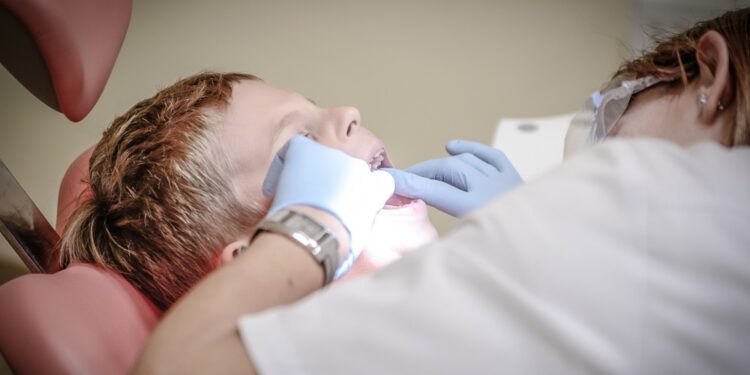 National Orthodontic Health Month
Orthodontics is a dentistry specialty that diagnoses, prevents, manages, and corrects mal-positioned teeth and misaligned bite patterns. Some of the conditions that they treat include an incorrect bite, protruding teeth, or teeth that are not straight.
These are conditions that have to be corrected, otherwise, other health conditions may occur as a result of it. These health conditions can be gum disease, tooth decay or loss, and even issues with the jaw.
That's why orthodontics is so important and why October is observed every year as National Orthodontic Health Month. This is a month to recognize this field of dentistry and to give appreciation to the professionals working in it.
The History Of National Orthodontic Health Month
Unfortunately, at this time, we're unsure of who invented National Orthodontic Health Month or even when it was created. However, we do know quite a lot about the history of orthodontics itself. This field of dentistry goes back to 400 BC.
This is when Etruscans used appliances to prevent teeth from collapsing and created appliances to maintain the spacing of teeth. Although these methods were crude by modern examples, they are considered by many historians to be the origins of modern orthodontic science.
During the 18th century, Pierre Fauchard, the father of modern dentistry, wrote a book about methods of straightening teeth. However, at this time, orthodontics wasn't its own discipline but existed under the general umbrella of dentistry. It wouldn't be until the 19th century that orthodontics would become its own specialty. In 1841, Joachim Lafoulon used the term orthodontia for the first time.
Some Fun Facts About Orthodontics
Okay, we've talked about National Orthodontic Health Month and about the history of orthodontics, but we're still not done with the subject. We decided that it was necessary to do a little more research into this field of dentistry, so that's precisely what we ended up doing. Below you'll find some fun facts about orthodontics that we think everyone will enjoy reading about.
At this exact moment in time, there are approximately 4 million Americans wearing braces.
Only 5% of dentists are trained as orthodontists.
NASA developed the alloy that's commonly used for modern braces.
The best age to begin orthodontic treatment is 7 years old.
About 8 out of 10 Americans have a cavity by the time they're 17 years old.
Observing National Orthodontic Health Month
During this month, everyone is encouraged to visit their orthodontist for a regular visit. If a person's teeth are perfect, they can always learn more about this field of dentistry during this month instead. People can also spread the news about this month using the hashtag #NationalOrthodonticHealthMonth on social media.