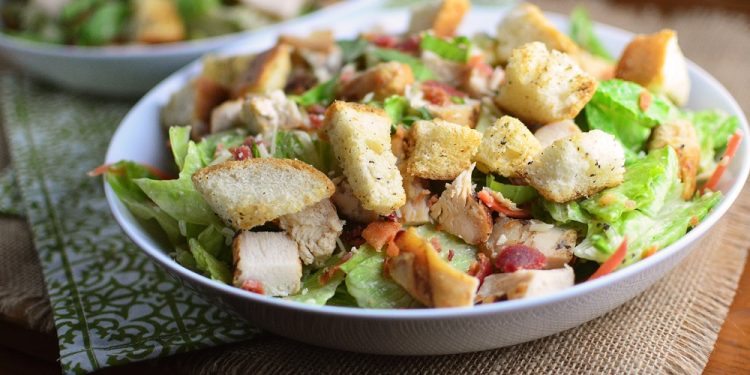 National Caesar Salad Day
Although the 4th of July might seem like a strange day to celebrate a salad-after all, it is usually a day Americans love to barbecue-there is a good reason why this holiday exists. It goes all the way back to the 4th of July weekend during the 1920s when Caesar Cardini created the first Caesar salad for Hollywood patrons who were dining at his restaurant in Tijuana, Mexico.
Over the next few decades, interest in National Caesar Salad Day did begin to wane, but it seems like it has been resurrected once again. It's a holiday that can be observed by just about anyone anywhere-and yes, Caesar salads do go well with BBQ.
The History Of National Caesar Salad Day
This holiday commemorates the 4th of July weekend of 1924. This is when Caesar Cardini had a lot of people from Hollywood visiting his Tijuana, Mexico restaurant. He wanted to serve something that was special and that would make an impression on everyone who was dining that day.
So he mixed the salad up at the table to everyone's delight. Not long after, serving a Caesar salad became an Independence tradition-although it did drop from holiday traditions for many decades. However, the tradition of making these salads have come back into vogue with the creation of National Caesar Salad Day.
Observing National Caesar Salad Day
Anyone wishing to celebrate this holiday is going to want to decide if they want to make this iconic salad themselves or if they want to visit one of the many restaurants that serve Caesar salads.
If a person plans on making it themselves, they are going to want to make sure that they have some of the basic ingredients assembled beforehand. These ingredients include romaine lettuce, anchovy fillets, eggs, Parmesan, Dijon mustard, Kosher salt, and a handful of other ingredients.
Once they have the basics, they're then going to want to learn the proper procedure for assembling the salad. Once it's all been put together, all that's left for a person to do is to take a picture of their handiwork and post it to social media using the hashtag #NationalCaesarSaladDay, so that everyone can see what was created.