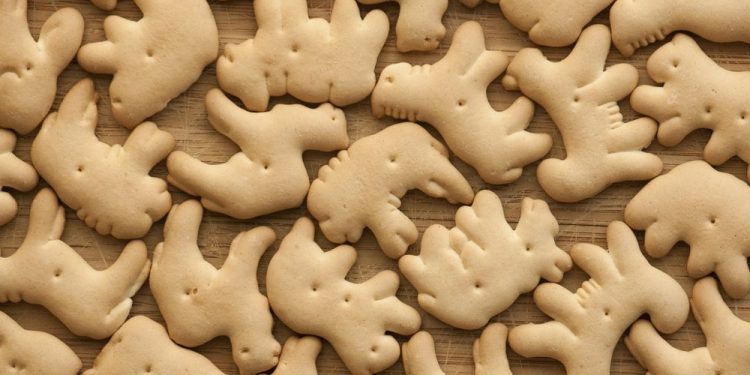 National Animal Crackers Day
In the film Curly Top released in 1935, Shirley Temple sang the song "Animal Crackers In My Soup," a song that would go on to epitomize the love for animal crackers that many people have for this tasty, animal-shaped cracker. And for many people, animal crackers continue to be a favorite childhood snack. It's such a beloved snack, that it now has its own holiday. It's a holiday that falls on April 18th and is called National Animal Crackers Day. For anyone who hasn't had an animal cracker in awhile, this holiday is a good time to try them out again or to introduce them to their children.
The History Of Animal Crackers
Although we were unable to locate when National Animal Crackers Day was first launched, we do know when animal crackers were invented. They were initially made by the Stauffer Biscuit Company in 1871. In 1902, the National Biscuit Company invented their own animal crackers called Barnum's Animals. These were sold in small packages designed to look like trains—as a tribute to P.T Barnum and his traveling circus. Nowadays, these crackers are known as Barnum's Animals Crackers and in each package, the crackers are shaped like elephants, gorillas, zebras, and other types of animals.
Facts About Animal Crackers
Do you think you know everything there is to know about animal crackers? Well, if you do, then you might want to buckle up and follow along with us because we're sure we have some facts about these crackers that you didn't realize. And we've listed these facts below:
More than 40 million packages of animal crackers are sold every year.
To benefit the World Wildlife Fund, Barnum's Animal Crackers were available with 16 endangered species.
Even though the song "Animal Crackers In My Soup" mentions rabbits, they've never been a part of animal crackers. 
In 2002, koalas were added to commemorate the 100th anniversary of animal crackers by Nabisco. 
Animal cracker boxes had strings on top of them so they could be used as Christmas ornaments. 
In 1902, animal crackers sold for a nickel a box.
Animals Currently Found In Barnum's Animals Crackers
Bear
Camel
Cougar
Gorilla
Hyena
Kangaroo
Sheep
Zebra
Seal
Observing National Animal Crackers Day
Observing this holiday is pretty easy. All a person has to do is to enjoy animal crackers—either by eating them straight out of the box or adding them as a topping for cakes or added to a fruit tray. People can also celebrate this holiday by watching the 1935 movie Curly Top and singing along with Shirley Temple as she sings Animal Crackers In My Soup. And while you're doing all of this celebrating in honor of the animal cracker, why not post pictures and memes of animal crackers to social media using the hashtag #NationalAnimalCrackersDay?