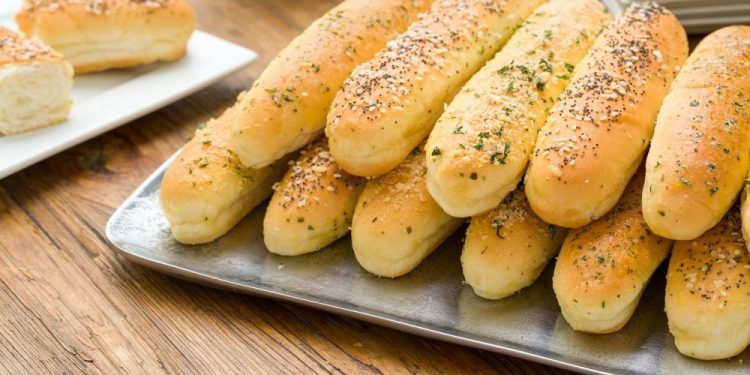 National Breadstick Day is a holiday that celebrates the tasty pieces of bread that are dipped into some kind of sauce and are usually enjoyed as an appetizer to the main course. This holiday is observed on the last Friday in October, so make sure that you have ready access to some breadsticks on this day while you enjoy soup or pasta. You can go to a local restaurant that does a great job of making breadsticks, or you can try to make some at home. It all depends on how you want to celebrate this holiday.
The History Of The Breadstick
We tried to uncover who started National Breadstick Day, but that search proved to be unsuccessful, so we decided to find out the history of breadsticks instead. And we discovered that most food historians believe that breadsticks were invented in 1643. This is when an abbot in Florence described that a bone-thin long bread was being baked in a town outside of Turin. It's believed that the Turin baker was Antonio Brunero and the food was created for the Duke Victor Amadeus II of Savoy because he suffered from digestive issues and breadsticks were easier for him to digest. 
Fun Facts About Breadsticks
Want some tasty facts about breadsticks? We know you do, so we decided to provide you with some. We found the following delicious bits of trivia as we did our research on this holiday. Hopefully, the following facts will be as intellectually filling for you as they were for us. 
Olive Garden makes over 700 million breadsticks per year.
Some food historians believe that the origins of breadsticks could go back to the 14th century, although there is little proof of this claim.
Breadsticks are known as Rosquilletas in Spain.
Observing National Breadstick Day
National Breadstick Day can be easily observed by taking the time to enjoy some fresh breadsticks. You can buy these from your local restaurant, make them yourself, or even buy premade breadsticks from the local grocery store. While you're enjoying your favorite breadsticks with either butter or a nice dipping sauce, be sure to use the hashtag #NationalBreadstickDay on your social media accounts to let everyone know how you're spending the day.