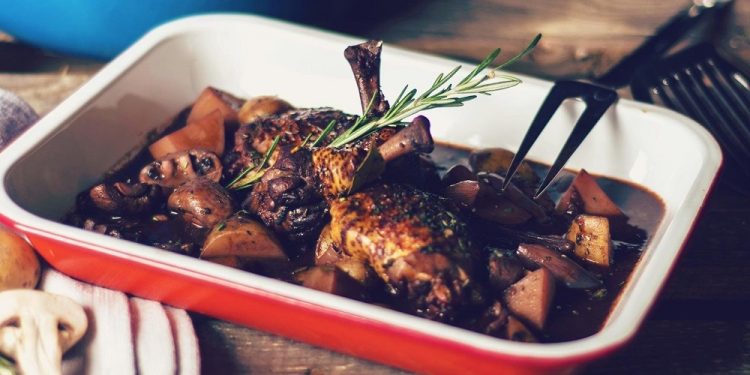 National Coq Au Vin Day is a holiday that is observed every year on the 29th of May. Since this holiday celebrates the French dish Coq Au Vin, one would think that this was actually a French holiday, but that isn't the case.
It's mainly observed in the U.S. and was probably invented after the French food fad became popular in the 1970s after Julia Child introduced it to the country through her cookbooks and media appearances. Regardless of how this holiday came into existence, however, it's a good day for people to celebrate because Coq Au Vin is a dish that everyone should try at least once during the course of their lifetime.
Delicious Facts About Coq Au Vin
Coq Au Vin is a fascinating French stew that has a fascinating history. A history that we would like to explore through some of the facts that we were able to uncover about it during the course of our research on this holiday. So, if you want to learn more about it, and whether it's something you might want to try, then check out the following facts.
Coq Au Vin is literally French for "Rooster/Cock With Wine."
This dish is a stew made with braised wine, mushrooms, and lardons.
There are legends that state that Coq Au Vin goes all the way back to ancient Rome.
This dish was first documented in a cookbook released in 1864.
Julia Child featured the recipe of Coq Au Vin in her 1961 cookbook "Mastering the Art of French Cooking."
Julia Child also prepared this dish twice on the "French Chef," her PBS cooking show.
Coq Au Vin became a popular dish during the mid-1960s through the 1970s in the U.S.
Observing National Coq Au Vin Day
If you live in a major metropolitan area and have access to a French restaurant, then celebrating this holiday is going to be pretty easy. All you have to do is to enjoy this dish at the restaurant.
However, if you don't live close to a French restaurant, then you're going to have to create this dish for yourself. Fortunately, Coq Au Vin isn't that difficult to make and there are a ton of different recipes available online for your to choose from.