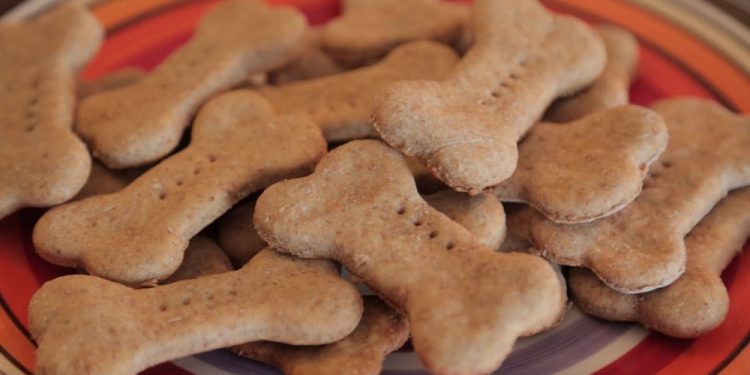 Yes, we have to admit that we thought that National Dog Biscuit Day was a strange holiday when we first heard about it. After all, who would create a day dedicated to dog biscuits other than man's best friend? Then we gave it a little bit of thought and realized that this day is a good day to show your furry friend some much-needed attention by not only giving them a dog biscuit but also by giving them attention. We think that's a wonderful way to celebrate this holiday—a holiday that falls on February 23rd every year. 
The History Of Dog Biscuits
Since we couldn't uncover who or when National Dog Biscuit Day was created, we thought that we'd turn our attention to finding out when dog biscuits were first invented. After doing a considerable amount of research, we've actually uncovered a pretty interesting history behind dog biscuits and we would like to share that history now. 
The first dog biscuit was created by an American electrician. He invented them after he saw sailors dropping hardtack on the docks for dogs. He saw how much the dogs loved them, so he decided making his own would be a great way to make some money. He would go on to create the company Spratt's—a company that created its first product: Meat Fibrine Dog Cakes. These dog biscuits were made from a variety of different veggies, wheat, and meat. This was in the late 19th century.
In 1908, the first Milk-Bone was manufactured by the F.H Bennett Biscuit Company in a small bakery on the Lower East Side of New York City. Almost immediately, it was a big hit and from there several other companies began making their own dog biscuit versions. 
Fun Facts About Dog Biscuits
Now that we know a little bit about dog biscuits, it's time to turn our attention to talking about some of the interesting facts that we've come across while we were researching the history of dog biscuits. Below some interesting facts about dog biscuits. 
Dog biscuits used to be known as dog's bread.
Some dog biscuits use lactose milk because it doesn't hurt the dog's stomachs.
During the 1920s, dog biscuits were the military slang for U.S army mattresses.
In 2011, a dog biscuit was created that was 19-feet long, almost 4 feet wide, and weighed over 600 lbs.
Observing National Dog Biscuit Day
This holiday can be observed by simply taking the time to spend it with your dog and maybe feed him or her some dog treats. It's also a good idea for people to think about making their own dog biscuits by following one of the many recipes on the Internet. While you're doing that, you can also use the hashtag #NationalDogBiscuitDay on social media to spread the word about this holiday.