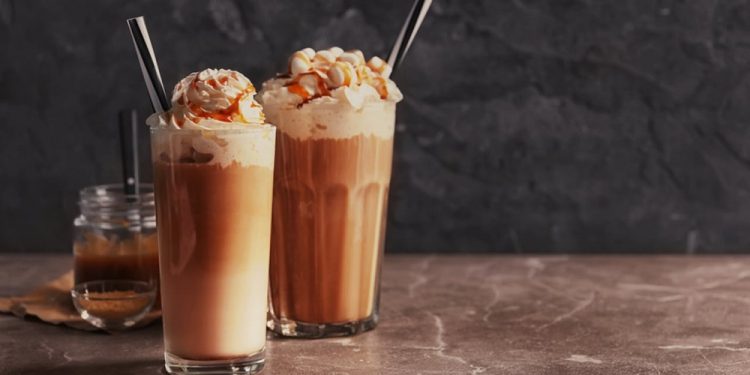 A frappe is an iced coffee that originated in France and has quickly become one of the most popular coffee drinks in the world. It's a drink that uses a blend of coffee, water, sugar, and milk to create something that is truly spectacular. The word frappe is French but the modern incarnation of it is often attributed to the Greeks who started making it using instant coffee.
It's a treat that everyone should try at least once—particularly on National Frappe Day, a holiday that falls on October 7th every year.
The History of Frappe
Although the history of National Frappe Day is unknown, the origins of the frappe are well documented. Frappe was a French word that was used to describe a variety of drinks that were chilled with ice. This not only included iced coffees but also a variety of drinks, some of them even taking the form of fruit slushes.
However, it wasn't until 1957 that the modern version of the frappe would take shape, in part due to the efforts of Dimitris Vakondios. At the Thessaloniki International Fair, Giannis Dritsas was demonstrating a new product that produced a chocolate-flavored beverage by mixing chocolate and milk in a shaker and then shaking it to create a tasty drink.
An employee of his, Dimitris Vakondios, would use the shaker with instant coffee, cold water, and ice after he discovered he didn't have access to hot water to make regular coffee. The result was a drink that everyone loved instantly and would become extremely popular throughout Greece.
In 1979, the drink was officially dubbed the frappe, and the Greek frappe was widely made in one of three different sweetness levels. There was glykos—which is sweet; metrios—which has a medium sweetness; and sketos—which is a plain coffee drink. Nowadays, frappes are enjoyed in an almost endless array of different flavors and are enjoyed all around the world.
Frappe Fun Facts
Below are some fun facts about frappes that we feel everyone celebrating this holiday is going to enjoy.
Frappe means "to chill" in French.
Coffee Connection sold the first frappe in the U.S. in the mid-1980s.
The popularity of frappes dramatically increased in the U.S. during the 1990s.
How To Celebrate National Frappe Day
National Frappe Day is a very easy holiday to celebrate. All a person has to do is to order or make themselves their favorite frappe variation. On this day, a lot of different coffee chains offer free or reduced-priced frappes, so that's something that consumers might want to find out about as well.
And once a person has secured their favorite frappe, they can then snap a picture of it and post it on their social media profile using the hashtag #NationalFrappeDay, so that everyone can see them enjoying the holiday.