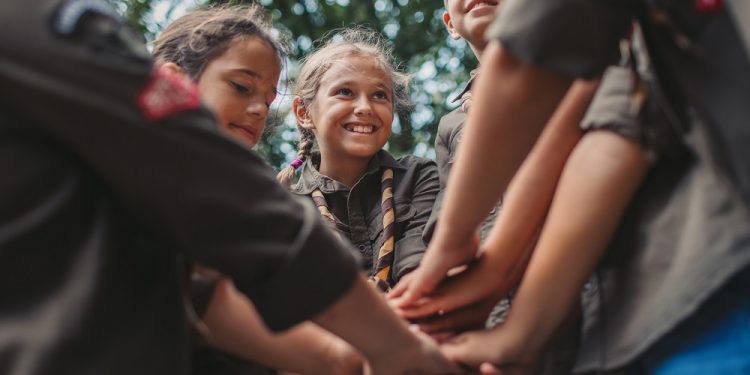 National Girl Scout Day is a holiday that's celebrated on March 12th and is intended to commemorate the history of the Girl Scouts in the United States. The Girl Scouts as an American organization began all the way back in 1912 when Juliette Gordon Low organized the first Girl Scout Troop meeting.
From that moment on, millions of girls and benefited from the outdoor activities, enrichment programs, and service projects offered by this organization. Today, the Girl Scouts has grown to almost 4-million members and have troops all over the U.S.
The History Of The Girl Scouts
Although we were unable to discover the origin of National Girl Scout Day, the history of the Girl Scouts is well documented, so we'll cover that instead. Girl Scouting in the U.S officially began on March 12, 1912. This is when Juliette Gordon Low decided to organize the first Girl Guide troop meeting in Savannah, Georgia. This troop meeting was attended by 18 girls at the time.
When Juliette Gordon Low first organized this event, she wanted to create an organization that will bring girls out of their homes and allows them to serve their communities. She also wanted girls to have a sense of adventure, and to develop resourcefulness. And it was organized as an organization to be run by women for both girls and women.
Juliette Gordon Low reached out to several similar organizations that were similar to hers to advance her dream. The first organization she reached out to was Camp Fire Girls, but they refused due to the fact that they were a larger organization. She would then reach out to the Girl Scouts Of America—an organization founded by Clara Lisetor-Lane in Des Moines, Idaho. However, that meeting didn't work out exactly as she had planned.
Instead of joining with her organization, Lisetor-Lane threatened to sue Low because she felt that she had copied her organization. Due to a lack of financial resources, Lisetor-Lane's organizations would eventually fail and  Low changed the name of the Girl's Guides to the Girl Scouts Of America in 1913 and moved it to Washington, D.C. Two years later, she would incorporate the name and move the organization to New York.
By the 1920s, the Girl Scouts of America had over 70,000 members. Its total membership continued to rise during the following decades, and by 1930, the organization had over 200,000 members. By 2013, the organization had over 890,000 adult members and 2.3 million girl members. Today, over 50 million American women have participated in this organization over the years.
Celebrating National Girl Scouts Day
This holiday is mainly celebrated by members of the Girl Scouts, but it can be celebrated by anyone. Some of the ways a person can celebrate this holiday are by volunteering for a local Girl Scout's Troop, supporting a Troop financially, or by sharing your experience with the Girl Scouts with young girls. People can also use the hashtag #NationalGirlScoutsDay to spread the word about this worthy organization.