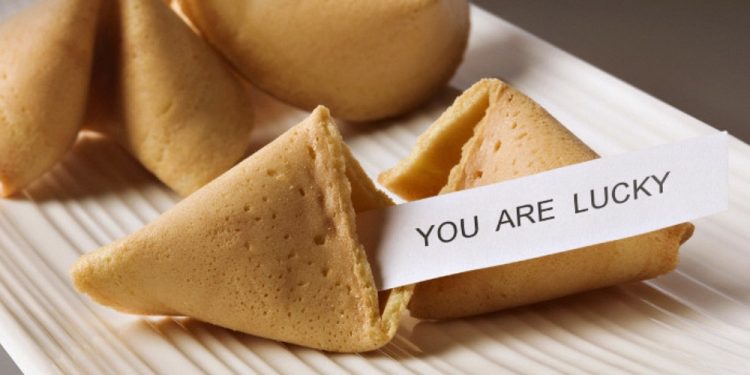 National Fortune Cookie Day
National Fortune Cookie Day is a holiday that's observed annually on July 20th. This is a day that celebrates the crisp and sugary cookie wafers that contain a little slip of paper inside that contains a "fortune." These fortunes are usually just vague prophecies or general aphorisms, but they can also contain lucky numbers as well.
Although fortune cookies are common in Chinese restaurants across North America, they aren't as well known in other countries. That's probably why National Fortune Cookie Day is a national U.S. holiday and not an international holiday.
The History Of National Fortune Cookie Day
Although no one really knows when fortune cookies were first invented, it's believed that they may have originated in the U.S. in the early years of the 20th century. They may have been originally a copy of Japanese crackers that were made during the late 19th century and likely brought to the U.S. around that time.
These Japanese crackers were made of miso and sesame and were folded in such as way as a message could be inserted inside them. Chinese fortunate cookies are made of flour, sugar, vanilla, and oil and are served in Chinese restaurants across the United States and Canada.
We tried to find out the origins of this holiday but were unfortunately unsuccessful in our quest. We even opened up a fortune cookie to see if it could give us any insights, but that didn't work out too well. All the fortune said was "Good news will come to you by mail." We guess we're waiting by our mailboxes until that message arrives and we can find out when this holiday was invented.
Some Quick Fortune Cookie Facts
Now that we've opened our fortune cookies and read our fortunes, it's time to get down to business and find out what makes these cookies so irresistible. We discovered the following facts while researching National Fortune Cookie Day and we think they're pretty cool.
It's commonly believed that the first fortune cookies were sold in California.
The shape of fortune cookies is formed after they're baked but still hot and pliable.
Every year, over 3 billion fortune cookies are produced.
Observing National Fortune Cookie Day
National Fortune Cookie Day is a holiday that can be observed by visiting a local Chinese restaurant, enjoying a nice meal, and then enjoying a fortune cookie. We personally like to order Pork Fried Rice, Egg Foo Young, or even the ever-delightful St. Paul Sandwich when we visit a Chinese restaurant, but everyone will have their own preferences.
No matter what a person orders on this day, or what their fortune says, they should share this holiday online using the hashtag #FortuneCookieDay.