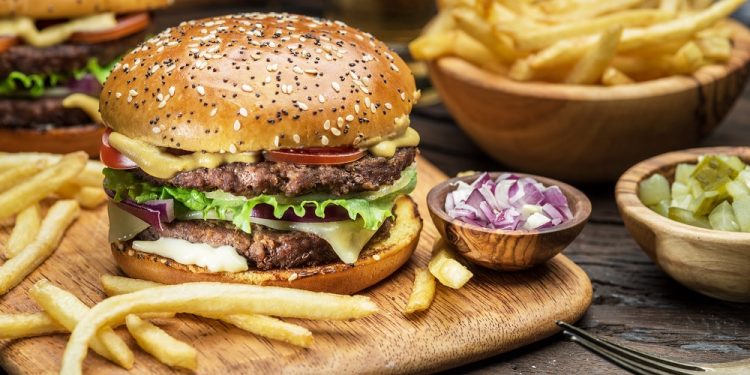 Can you think of anything better than a juicy hamburger straight off the grill? We can't. It doesn't matter if a person enjoys their burgers plain or made with the works there's nothing that can beat a good burger. And with the start of grilling season, May is the perfect month to enjoy a good hamburger.
That's probably why this month was made National Hamburger Month. This is a month for you to crank up your grill, slap a few patties on it, and invite some friends and family members over.
If you're worried about adding cheese to your burgers, then we suggest you relax. Just because the word hamburger is in this month's title doesn't mean that you can't enjoy cheeseburgers instead of burgers.
The History Of National Hamburger Month
If you had to take a guess, who do you think made National Hamburger Month? We'll give you three guesses, and no, it wasn't McDonald's. Any clue? Well, then let us tell you. This month was created in 1993 by White Castle — the fast-food restaurant known for its sliders. They may have created this holiday, but we have had the pleasure of enjoying it for the past three decades.
Some Juicy Facts About Hamburgers
You may consider yourself a burger aficionado, but how much do you really know about hamburgers? Probably not as much as you think you do. That's why we've decided to list some of the facts that we learned about burgers while we researched National Hamburger Month. So without further ado, below are some juicy hamburger facts everyone can appreciate.
The name "hamburger" comes from the steaks made in Hamburg, Germany, and brought to the U.S by German immigrants.
Although burgers had been around for a while in the U.S, their popularity didn't take off until they were showcased at the 1904 St. Louis World's Fair.
Every year, over 50 billion burgers are eaten in the U.S.
During World War II, hamburgers were briefly renamed Liberty Sandwiches to avoid using their German name.
Observing National Hamburger Month
We basically told you how to celebrate this month in our introductory statement, but we'll go ahead and provide some suggestions. One of the first ways you can observe this month is by taking a trip to White Castle to enjoy some of their sliders.
After all, they did invent this holiday month. If you'd rather make your own burgers at home, then you have a lot of choices available to you. You can have BBQ burgers, cheeseburgers, bacon burgers, or just about any other kind of burger you can imagine.
No matter what type of burger you choose, all we ask is that you snap a picture of it and post it on social media using the hashtag #NationalHamburgerMonth.